'We Need To Talk About Kevin' Poster Calls Back To 'Rosemary's Baby'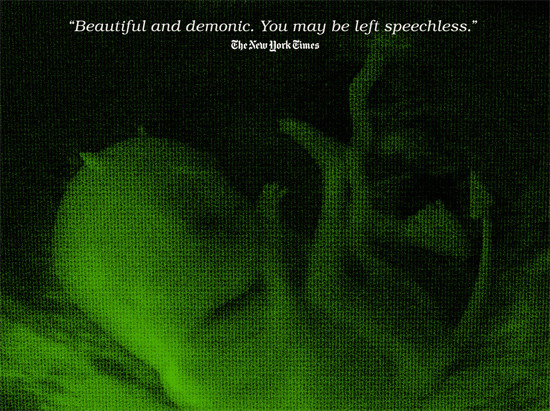 Living waaaay out in the sticks (that is: Atlanta) I haven't yet had a chance to see Lynne Ramsay's discussion-sparking 2011 film We Need to Talk About Kevin. But I know the basics, which are that Tilda Swinton plays the mother of a young man named Kevin (Ezra Miller) who isn't, let's say, the most sociable sort.
A new poster for the film has arrived, and the image trades on '70s horror/thriller iconography to present We Need to Talk About Kevin as a film that falls squarely in the same territory originally defined by Rosemary's Baby. Check it out below.
AICN debuted the poster. Click to enlarge slightly.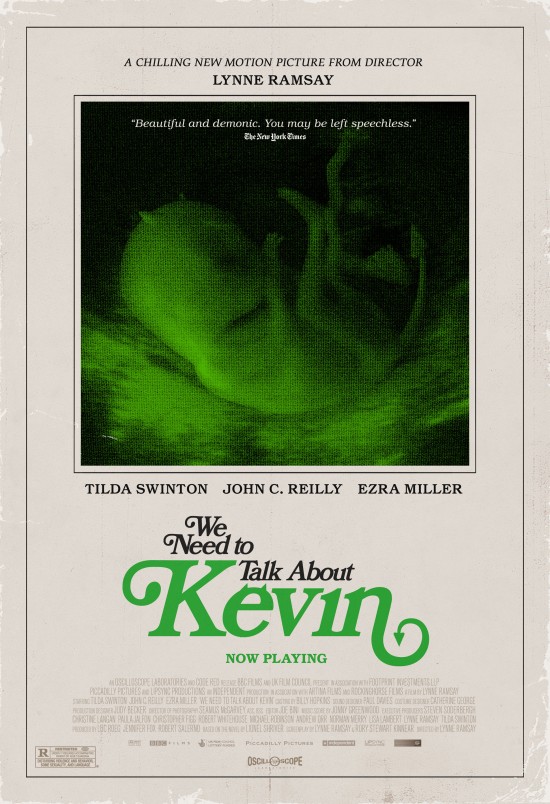 When Roman Polanski made Rosemary's Baby, there was almost no one talking horror seriously. The genre was a joke, little more than an exploitative way to separate teenagers from their cash. (And, for some audience members, their virginity.)
Rosemary's Baby is one of the primary movies that changed that, as Polanski made a movie that worked as a piece of psychological horror, but also as what critics of the time might have called a 'real' movie.
By echoing the design sensibility of promotions for Rosemary's Baby, this poster for We Need to Talk About Kevin seems to specifically position the movie in a very similar space. Never mind that horror has been embraced as a legit narrative form and that we're 20 years removed from a point where a movie that would once have been dismissed as pure schlock (The Silence of the Lambs) won the five major Oscars. I like this image as a standalone piece of work, but can't speak as to whether it accurately represents the film. I've seen pro and con arguments on Twitter. What say you?
Here are the posters for Rosemary's Baby and Larry Cohen's fun exploitative afterbirth It's Alive, just for reference.