'I Am Bruce Lee' Trailer: One More Loving Look At The Beloved Martial Arts Star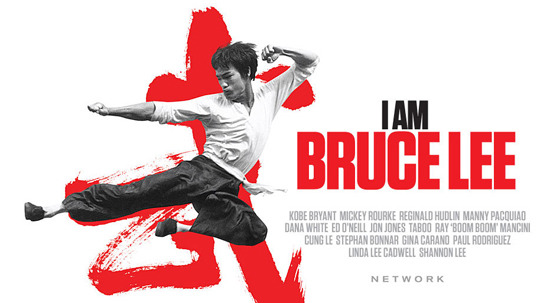 We may receive a commission on purchases made from links.
Documentary filmmaker Pete McCormack (Facing Ali) has made a new doc about the late martial arts legend Bruce Lee, which will show up in a limited theatrical engagement starting February 9. The film, I Am Bruce Lee, features clips from Lee's films and his few filmed interviews, and is bolstered by a host of celebrity Bruce Lee admirers. Check out a trailer for the doc below.
The interview clips seen in this trailer are from Lee's long interview filmed in 1971 for an appearance on the Pierre Berton Show. You can watch that interview in its entirety below, though I imagine most Lee fans have seen it already. That "baby, here I am, man" kicker quote in the trailer is actually Lee talking about Steve McQueen's attitude in that interview, not a statement representing Lee himself.
And while the celebrity soundbites seen in the trailer are fun, I'm not sure what they can add that we don't already know. So what makes this doc worth watching? Bruce Lee has been the subject of more than a few enthusiastic tributes over the years, so there's nothing new on that front. (The old episode of A&E's series Biography is a great Lee doc.)
That being said, Lee is an incredible, charismatic personality, and his physical abilities are so well demonstrated that I don't need to go into them here. I'll be interested to see the film, and for those who aren't as familiar with Bruce Lee's story, I Am Bruce Lee might be a great introduction.
If you've never see the Pierre Berton interview, by all means watch this embed. It's the best 25 minutes worth of talking heads you'll see today. Lee is so wonderfully articulate; there are few better discussions of what martial arts, and acting with martial arts, really means. (This early interview/screen test is also quite good.)
Apple has the HD trailer for the doc.
The amazing story of Bruce Lee, one of the most iconic human beings ever to enter the public consciousness. The film is a compelling and visually stunning uncovering of Bruce's life, his enormous impact, and his ever-expanding legacy in the world of martial arts, entertainment, and beyond–despite his tragic and sudden death at the age of 32. Featuring interviews with people who knew Bruce intimately, along with a broad array of international icons from the entertainment and athletic fields including basketball superstar Kobe Bryant, acclaimed actors Mickey Rourke and Ed O'Neill, world boxing champion Manny Pacquiao, Taboo of pop music supergroup Black Eyed Peas, and UFC's Dana White and world champion Jon Jones. The interviews will be combined with rarely seen archival footage, classic photos, and cutting edge visuals and graphics to tell Bruce Lee's story in a way never seen before.