Kristen Wiig Confirms That She's Really Not Doing Another 'Bridesmaids'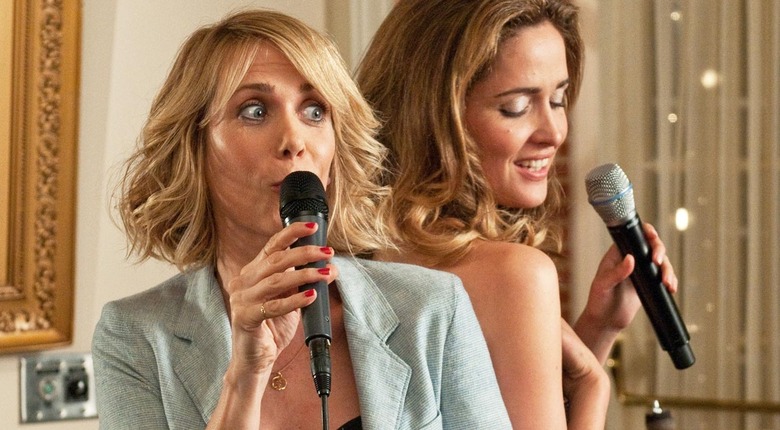 Over the past couple of weeks, it seems like everyone but Kristen Wiig has weighed in on the idea of Universal moving forward with a Wiig-free Bridesmaids sequel. Breakout star Melissa McCarthy called the move "a terrible idea," director Paul Feig cautiously stated that "anything can happen," and star Wendi McLendon-Covey insisted that Wiig "never said that she didn't want to do it." Now Wiig's finally offered up her own take on the situation, and, well, it isn't looking too promising. Read her statements after the jump.
E! (via Vulture) caught up with the star at the Golden Globes this past weekend, and during their conversation Wiig made her stance on the matter crystal clear. "We're not planning on doing one," she said. "We had a special time making the first one, but we're really excited to try something else." Her response echoes her earlier comments about her plans for the future. "We aren't working on that," she told The Hollywood Reporter earlier this month. "[Co-writer] Annie [Mumolo] and I aren't planning a sequel. We are writing something else."
None of this rules out the possibility of Universal making Bridesmaids 2 without Wiig, of course, but what's now certain is that if and when the sequel happens, Wiig won't be involved. It's disappointing news, but fans of Wiig needn't mourn too much — the actress will be plenty visible in the coming months, with Friends With Kids, Imogene, and Revenge for Jolly! all slated to come out in 2012 and Freezing People is Easy and The Comedian lined up beyond that.