Terry Gilliam Short 'The Wholly Family' To Screen Online For A Small Fee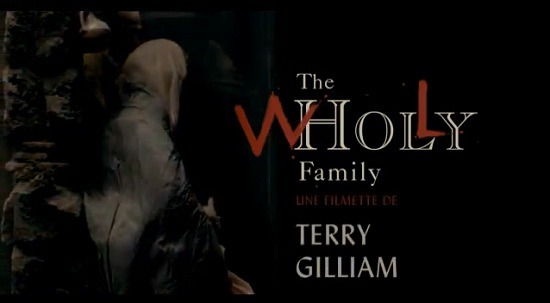 Briefly: You might remember that we've covered the new short from Terry Gilliam, The Wholly Family, a couple times in the past. It's a weird setup, where Gilliam was one of a number of filmmakers hired by Italian pasta company Garofalo to make short films set in or otherwise concerning Naples. Gilliam's movie is probably the most high-profile of the efforts, and it follows "an American family vacationing in Naples and the surreal visions of their young son after he steals a Pulcinella—the black masked unofficial mascot of the city—from a street cart."
Most of us haven't yet had a chance to see the short, but Anne Thompson passes along word that the film will stream from The Guardian for two weeks starting 7pm GMT on January 23, at a price of £1.99. (Currently about $3 US.) The offer isn't available to residents of Italy, likely because of licensing concerns, but all other countries can access the stream. Those who check it out right when the film goes live will also get a live interview and Q&A with Gilliam.
Hit the break to check out the teaser for the short, in case you missed it when it ran last year.