Superhero Bits: Thor 2, The Avengers, Dredd, Community, The Simpsons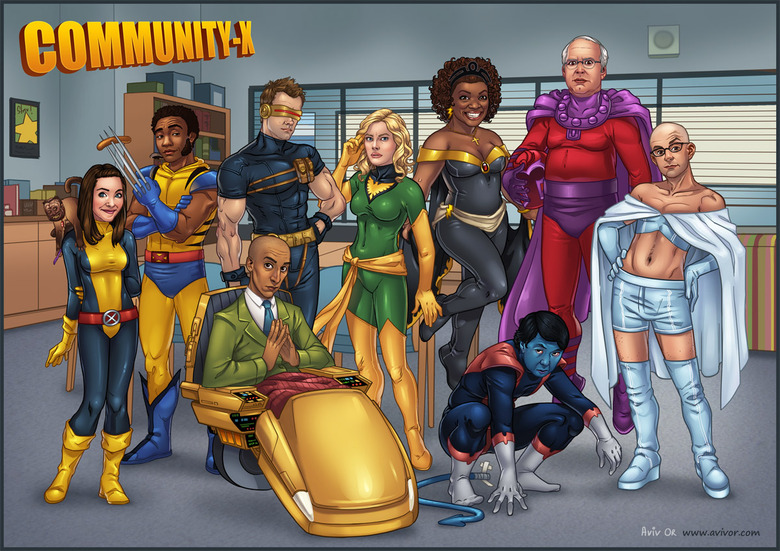 Is newly minted Golden Globe winner Idris Elba coming back for Thor 2? How did Joss Whedon go about balancing different director visions brought to Marvel characters in The Avengers? What does Olivia Thirlby have to say about the difference between this Dredd and Sylvester Stallone's? Which Avengers character is getting a super cheap, super bad, direct to DVD rip-off made? Want to see what the new Avengers Lego characters look like? Read about all this and more in today's Superhero Bits.
Get More: Movie Trailers, Movies Blog
Watch Idris Elba confirm to MTV that he'll be back for Thor 2.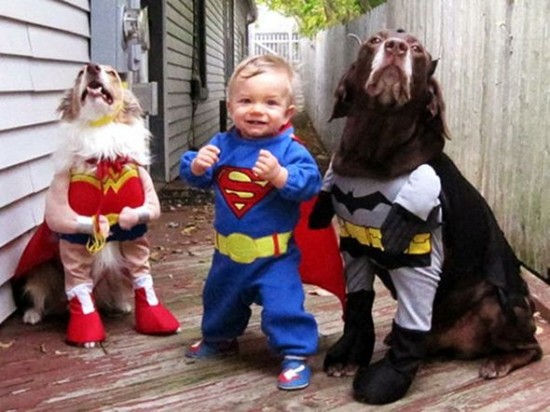 This adorable picture is the header image of a post containing baby and dogs whose parents forced them to cosplay. It's sad, but very cute. Thanks to Fashionably Geek.
Gamma Squad ran the numbers and they think Marvel is, potentially, in a lot of financial trouble in 2012.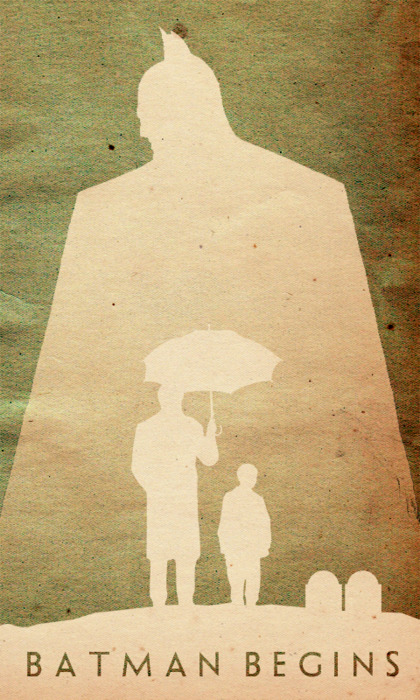 This Olly Moss influenced Batman Begins poster by Travis English was posted on F-Yeah Movie Posters.
Olivia Thirlby spoke to Josh Winning about working on Dredd (via CBM):
It doesn't go that way only to separate itself from the former Dredd movie, it takes its air of seriousness and violence from the comics, so our idea was to really honour the world of Mega City One in the comics.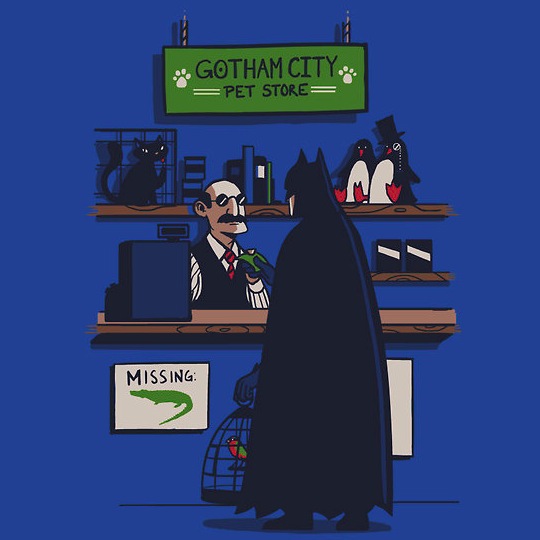 Batman gets a sidekick on this shirt at Red Bubble.
Due to the amount of graphics and images included in Superhero Bits, we have to split this post over TWO pages. Click the link above to continue to the second page of Superhero Bits.
Oof. This is bad. Dread Central alert us to this zero budget Incredible Hulk ripoff coming soon called...wait for it...The Amazing Bulk!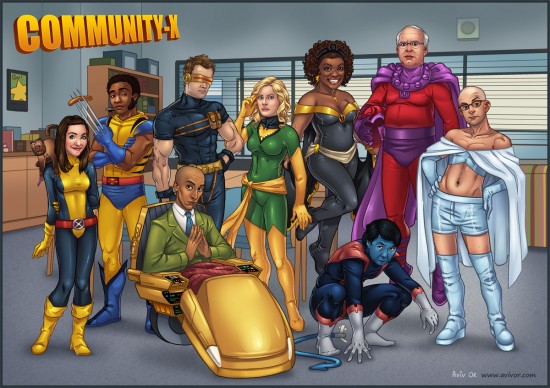 Artist Aviv Or created this image of the Community cast as members of the X-Men. Geek Tyrant has all the individual characters too.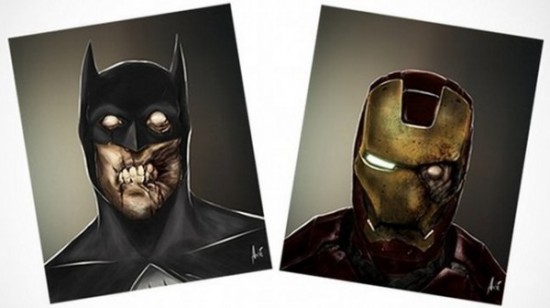 Artist Andre de Freitas creates zombie art based on pop culture icons via FlyLyf.
Comic Book Movie has some info, and a slightly NSFW trailer, about an upcoming XXX Wonder Woman interactive game.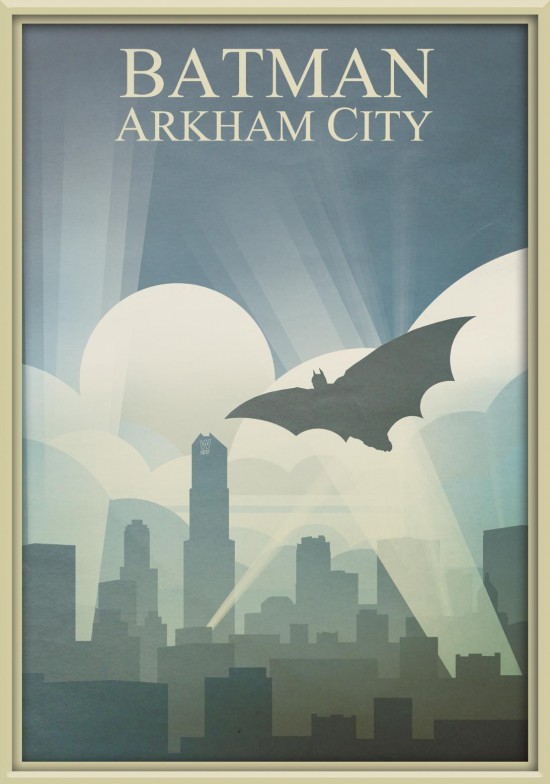 We've posted his stuff before but Deviant Artist Arco2002 has made a few more posters, such as this one for Batman Arkham City.
The Den of Geek (via CBM) spoke to Tom Hiddleston, who talked about how Joss Whedon went about balancing the different ways directors adapted all the characters in The Avengers:
Joss was brought on at a very early point on Avengers, and Ken showed him Thor, I think. They just sat down and watched it together, because Joss had asked, "Can I watch the film before I start writing, I just want to see what you've done with Thor and Loki". And Joss really loved what Ken had done, and what we'd all done together....And so we took that as a template, but then understood that, of course, in the Avengers, all those characters, not just Thor and Loki, but Iron Man, Captain America, The Hulk, Black Widow, Clint Barton, Nick Fury, they have to move forward and evolve into something else.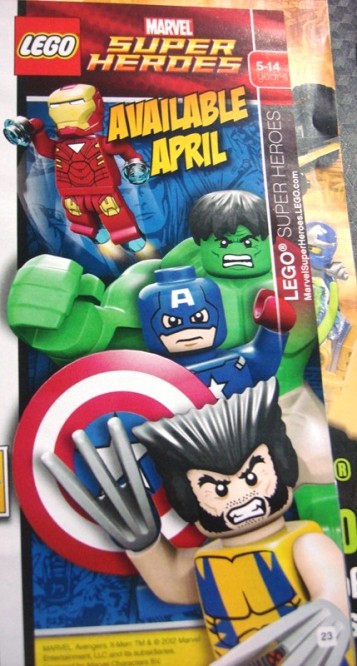 FBTB (via CBM) posted your first look at some Marvel Lego representations that'll be out before The Avengers.IO9 has the story of a Batman and Hamlet cross over that never was. Pretty interesting.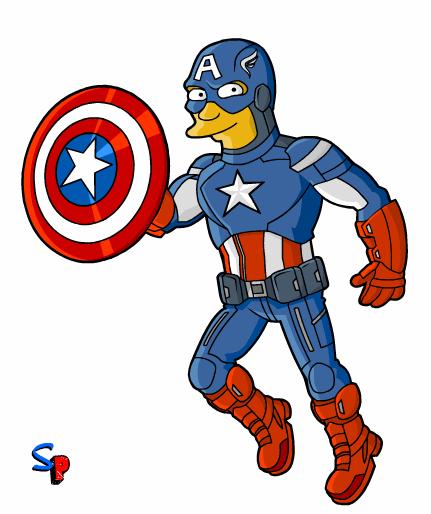 Comic book heroes reimagined as Simpsons characters. It was bound to happen. Springfield Punx has done a bunch (via CBM).