Abigail Spencer Lands A Role In Joss Whedon-Produced 'In Your Eyes'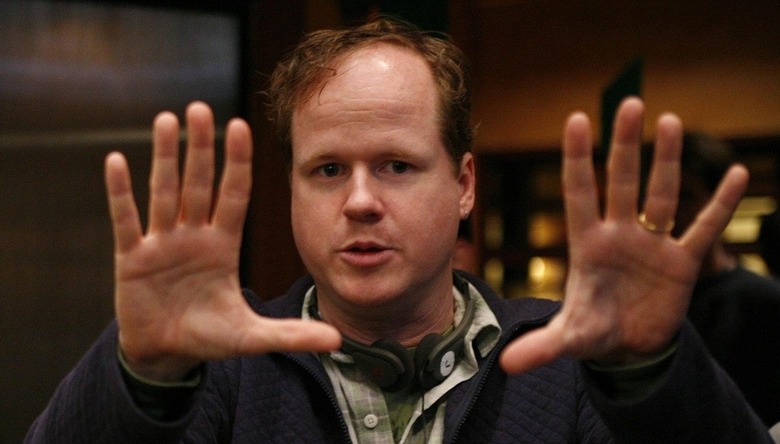 Now that Joss Whedon has more or less officially made the full transition from TV to film, he's burning rubber. Of course, he's still hard at work on The Avengers, Marvel's massive superhero movie out May 4. On the downtime of that shoot, he made a low-budget version of Shakespeare's Much Ado About Nothing and now actress Abigail Spencer revealed she's signed on for Whedon's next movie which she describes as a "supernatural romance."
Is this a new Whedon directorial project or just In Your Eyes, a film he wrote and will produce? Read more after the break.
Update: The Hollywood Reporter confirmed it is that film.Vulture got the scoop on the project when they talked to Spencer, a seasoned TV vet who is best known for roles on All My Children, as one of Don Draper's conquests on Mad Men and for bit parts in Cowboys and Aliens and next year's Oz: The Great and the Powerful, at the Art of Elysium gala in Los Angeles on Saturday.
She said she just signed, it starts shooting next month, and described it as follows:
It's the most romantic film in the history of time. It's a supernatural romance.
Of course, the young actress is very excited:
It's my first time [doing a project with Whedon], but I've always wanted to work with him. I'm so excited to do it.
Beyond that, all Spencer would say is that we'd get more news about the project this week.
The question remains, however, will Whedon be directing the film? We know he wrote and will be producing a film called In Your Eyes which will be directed by Brin Hill. Maybe that's the movie Spencer has signed on for. The description certainly fits.
A metaphysical love story about two seemingly polar opposites who are deeply connected in ways neither could have ever imagined.
And as a matter of fact, according to The Hollywood Reporter, that's exactly the case. Whedon is writing and directing.
Either way, comic fans are probably already biting their lip because Whedon won't immediately go onto The Avengers 2. Look at it this way. After finishing a huge blockbuster like that, everyone wants to make something smaller. Plus, Iron Man 3 and Thor 2, at the very least, have to be completed before a new Avengers movie can take place.
Then there are the true Whedon fans, who are likely ecstatic at this news. The writer/director made his name doing supernatural romance with shows like Buffy and Angel. It seems like he's not forgetting his roots after all. Whether he writes or directs.