'Jack The Giant Killer' Writer Darren Lemke To Pen 'Goosebumps' Adaptation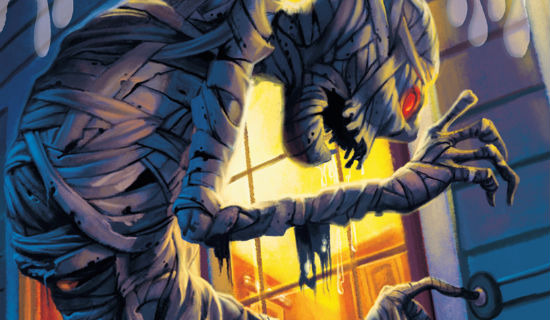 Hey, remember that R.L. Stine children's horror novel series Goosebumps? Columbia Pictures certainly does, and it's hoping you do, too. Back in 2008, the studio acquired the rights to over 50 of Stine's books with the intention of bringing the stories to the big screen, but is still struggling to get the project off the ground after several failed attempts. Now the latest writer set to take a crack at the screenplay is Darren Lemke, whose previous credits include Shrek Forever After and the upcoming Jack the Giant Killer. More details after the jump.
Since launching in 1992, Goosebumps has spawned several spin-offs, three video games, and a '90s TV show. Though the original book series ended in 1997, the franchise remains alive and well today in the form of a spin-off series titled Goosebumps HorrorLand. I'm guessing that just about anyone who came of age in the '90s are familiar with the books, and have fond memories of their classic horror/sci-fi-inspired plotlines, liberal sprinkling of jokes, and predictably twisty endings.
Lemke's involvement seems to suggest a more kid-friendly approach than an Ellsworth-penned script might've had, which is just fine by me. The appeal of the original Goosebumps was in the way it balanced scares and laughs, and as a former fan I'd much rather see a movie adaptation that retains the novels' playful tone rather than some tiresome "gritty reboot" of it.