Chris Evans In Talks For Bong Joon-Ho And Park Chan-Wook's 'Snow Piercer'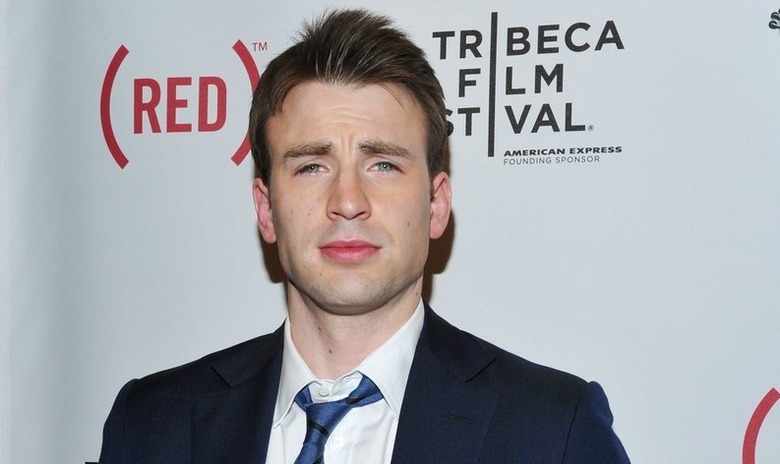 Throughout his career, Chris Evans has jumped back and forth between big-budget pics and indie films and tackled a wide range of roles in the process. And though he's now a fast-rising star thanks to last year's Captain America and this summer's The Avengers, it seems he's still interested in mixing things up, as he looks to join an especially promising project that falls on the indie end of the spectrum.
Evans has just entered talks to star in Snow Piercer, from The Host director Bong Joon-ho. That'd be enough to pique my interest already, but it gets even more intriguing from there: The film was co-written by Bong and Oldboy helmer Park Chan-wook, who's also producing. Though neither filmmaker is a household name in the States just yet, that could be changing soon as Bong will be making his domestic directorial debut with Snow Piercer, and as Park's wrapping up his first English-language film Stoker. More details after the jump.
Bong's most recent film was Mother, which received worldwide acclaim when it was released in 2009 and earned several critics' awards. Park is in post-production on Stoker, which stars Mia Wasikowska, Nicole Kidman, Dermot Mulroney, and Matthew Goode.
I don't know anything about the source material and I have no idea what kind of character Evans will be playing, but with the filmmakers involved I'm eager to see what he'll be able to accomplish in their hands. Evans will next be seen in May's The Avengers, and is currently shooting the hitman biopic The Iceman. He appeared in three films last year: Captain America, the romcom What's Your Number?, and the indie Puncture.