Marcus Nispel To Direct 'Hack/Slash'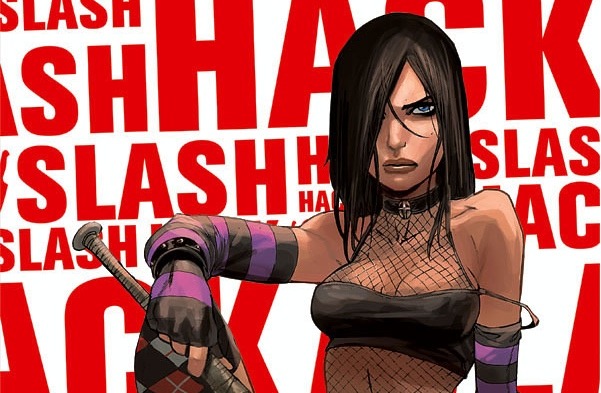 The big-screen directorial career of Marcus Nispel has so far been rooted largely in remakes and reimaginings: he's made The Texas Chainsaw Massacre, Friday the 13th and Conan the Barbarian. But not the original versions of any of those three stories. He also made the viking film Pathfinder, a loose remake of a Norwegian movie from 1987.
Now he's the latest guy to step aboard the Hack/Slash adaptation train, which has been crawling slowly through the Hollywood landscape since 2008.
Justin Marks was originally hired to adapt the Tim Seeley and Stefano Caselli comic Hack/Slash, which tells of Cassie Hack, a might-have-been victim of killers who survived and went forward in life as a killer of killers.
Todd Lincoln was originally going to direct, but Swedish commercial director Fredrik Bond was set to direct instead in 2009. The project languished, however. Late in 2009 Stephen Susco was hired to write a new draft of the script, and we've heard almost nothing about the project since.
Now THR reports that Nispel will direct for Relativity, which ended up with the property when it took over Universal's old genre division Rogue Pictures. There is no word on a new script, so as far as we know the Stephen Susco draft is still in play. There is also no word on a start date, budget or potential casting.