'Casa De Mi Padre' Full Length Movie Trailer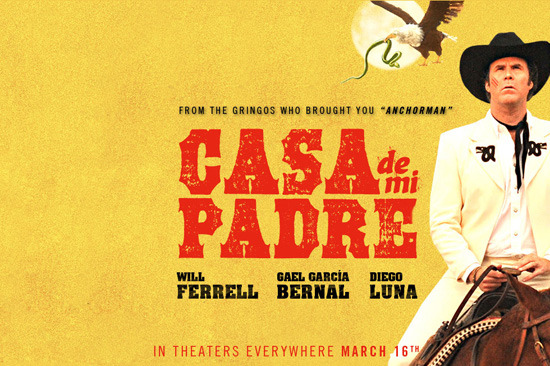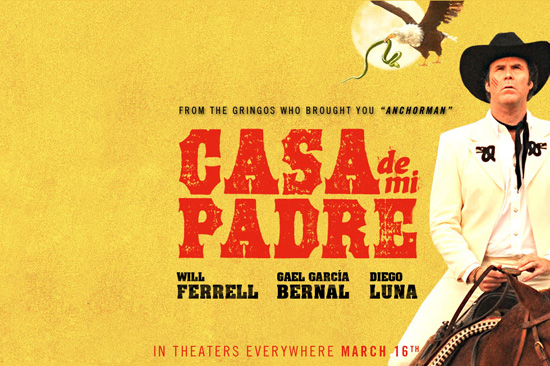 Last month we saw the teaser trailer for Casa de mi Padre, the Spanish-language comedy starring Will Ferrell, Gael Garcia Bernal and Diego Luna. Now, Pantelion Filmshave released a full length 2 minute trailer. Watch it now after the jump, and leave your thoughts in the comments below.
Trailer thanks to Yahoo:
This comedy seems like a big gamble. The idea of a Spanish-language comedy by Will Ferrell is so absurd yet ambitious that it excites me. But having seen both trailers, I'm not sure if I'll end up liking it.
Casa de mi Padre will be released on March 16, 2012.
Armando Alvarez (Will Ferrell) has lived and worked on his father's ranch in Mexico his entire life. As the ranch faces financial strains, Armando's younger brother Raul (Diego Luna) shows up with his new fiancee, Sonia (Genesis Rodriguez) and pledges to settle all his father's debts. It seems that Raul's success as an international businessman means the ranch's troubles are over, but when Armando falls for Sonia, and Raul's business dealings turn out to be less than legit, the Alvarez family finds themselves in a full-out war with Mexico's most feared drug lord, the mighty Onza (Gael Garcia Bernal).