Rob Liefeld Says Fox Shot Eight Minutes Of 'Deadpool' Test Footage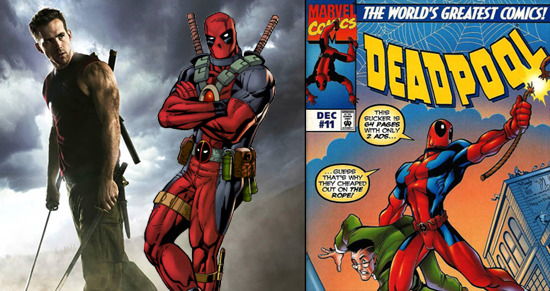 Together with writer Fabian Nicieza, comic artist Rob Liefeld created the character Deadpool, the 'merc with a mouth,' in the early '90s. The character quickly became a fan favorite, and was incorporated into X-Men Origins: Wolverine when that film was shot in 2008. That version of the character, played by Ryan Reynolds, didn't exactly inspire the same sort of devotion dedicated to the comic incarnation.
Fox seemed to realize that it screwed up Deadpool in the film, and moved to exploit the character with a movie of his own, in which Reynolds would star as a more faithful recreation of the mercenary. Former visual effects guy Tim Miller is making the step up to director with Deadpool, based on a script by Zombieland writers Rhett Reese and Paul Wernick. We haven't heard a whole lot about the film in the past few months,  but last weekend Liefeld strongly hinted that the studio has shot a chunk of test footage.
Bleeding Cool presents a video clip of Liefeld speaking at Amazing Arizona Comic Con last weekend where he said,
They've got a great director on the movie, they've got a great script. I may or may have not seen some sort of test of footage that would blow your mind if you saw it and go holy crap and that's Deadpool in costume. Katana swords, guns, shooting people's faces off and making me laugh. And I may or may not have seen something that looks just like that. And you've got what would amount to the first R Rated X-Men movie. Because that script is R Rated. They may or may not have wanted to shoot eight minutes to see how it would play. And all I can tell you, it's close. It's closer that it's even been to going, or going Naaah, that's too scary a proposition to make a R Rated Deadpool movie.
Liefeld isn't quite at Mark Millar levels of inflated self-promotion, but he hasn't historically been a guy whose words I'd always take at face value. But why throw this info out if it has no basis in fact? And studios do shoot test footage for films like Deadpool, so this wouldn't be out of the ordinary.
Now, whether Deadpool will actually end up being an R-rated film, assuming it is ever shot, remains to be seen.