'West Of Memphis' Poster: Jock Contributes Art For Peter Jackson-Produced West Memphis Three Doc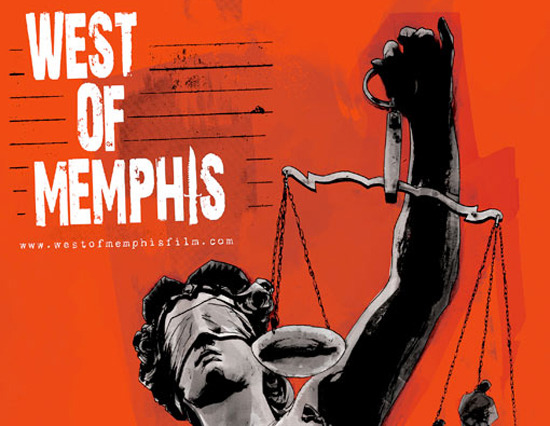 When the West Memphis Three (Jason Baldwin, Jesse Misskelley Jr., and Damien Echols) were freed last year, we learned that Peter Jackson and Fran Walsh had been paying for investigations into the case for which the three were convicted. The murders for which the WM3 went to prison are widely believed to have been committed by other parties, and Jackson and Walsh bankrolled DNA tests and other efforts to find the real perpetrators.
Around the same time, in 2008, they started producing a documentary called West of Memphis, directed by Amy Berg, about their investigation and its findings. That film was announced in December, and will premiere soon at Sundance. Jackson has now shared the first poster for the film, designed by the artist Jock.
EW presents the poster, and tells the outlet that, with the West Memphis Three freed he wants to clear their names compeltely (they had to enter a guilty plea to gain their freedom, ironically) and find the real killer.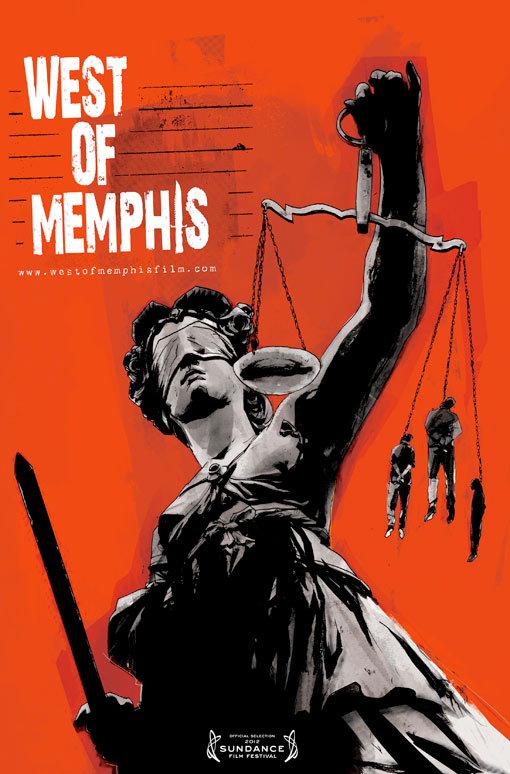 Jackson said,
There are three standing convictions for triple child murder against Damien, Jason, and Jesse. They are unjust. And there is also a person who killed these three children. Cases like this have to be taken through to the very end because it's only by doing that that it can be prevented from happening in other places.
I'm very curious to see the film, in part because despite Jackson and Walsh's best interests, it seems superfluous given the existing Paradise Lost movies made by Joel Berlinger and Bruce Sinofsky.
Oddly, Amy Berg was paraphrased in the New York Times saying that she hadn't seen the Paradise Lost films and that they leave "so many avenues that needed to be investigated." That article has since been said by Berg to be not accurate, and that while she hadn't seen the Berlinger and Sinofsky docs when she was hired to make this film, she did see them after agreeing to make West of Memphis.