Casting Bits: James Franco In Ondi Timoner's 'Mapplethorpe', Emma Roberts Out Of Harmony Korine's 'Spring Breakers'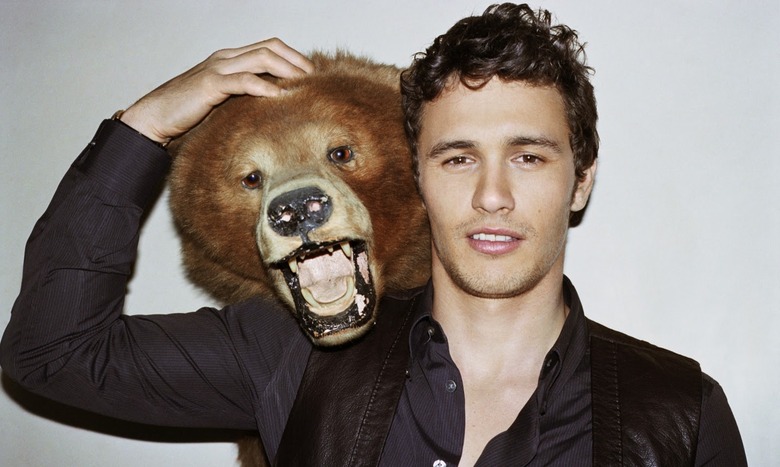 Whether you love James Franco or can't stand him, it can't be denied that the man works hard. As if he didn't have enough on his plate already — what with films including Oz: The Great and Powerful, Lovelace, Spring Breakers, and his directorial effort The Broken Tower all coming up, plus all of his non-movie projects — he's now added Mapplethorpe, a biopic of the late photographer. The Tribeca-backed picture will be the first narrative feature by documentary director Ondi Timoner (Dig!, We Live in Public).
Franco will topline the cast as Robert Mapplethorpe, whose explicit works sparked debate over public funding for the arts in the late 1980s. Between this and Howl, it seems Franco's becoming the go-to guy for historical movies about controversial artists. Timoner, Miles Levy, and Eliza Dushku will produce along with Nate Dushku (Eliza's brother), who was lined up to play Mapplethorpe at one point before Franco came on board. [The Hollywood Reporter]
After the jump, Emma Roberts refuses to let James Franco bail her out of jail.
A replacement is now being sought for Roberts, who was set to play "Candy, a Southern brunette who feeds off danger." Previously announced stars Franco, Selena Gomez, Vanessa Hudgens, and Korine's wife Rachel Korine remain on board, and as far as we know shooting is still slated to take place in Florida this spring. [via The Playlist]