New 'Dark Knight Rises' Image Graces The Cover Of Entertainment Weekly
Come July, when The Dark Knight Rises is everywhere from your TV to billboards, bus stops and almost definitely Comic Con, it won't be newsworthy if it appears on the cover of a magazine. Six months away from release, however, everything is still a big deal. Like the fact that tickets are on sale. Or that Entertainment Weekly visited the set of Christopher Nolan's highly anticipated film and you can read all about it in their upcoming pop culture Forecast issue.
Read some quotes from Christian Bale, Christopher Nolan and see the new image on the cover ,after the jump.
Here's the cover of this week's Entertainment Weekly. Click to enlarge slightly.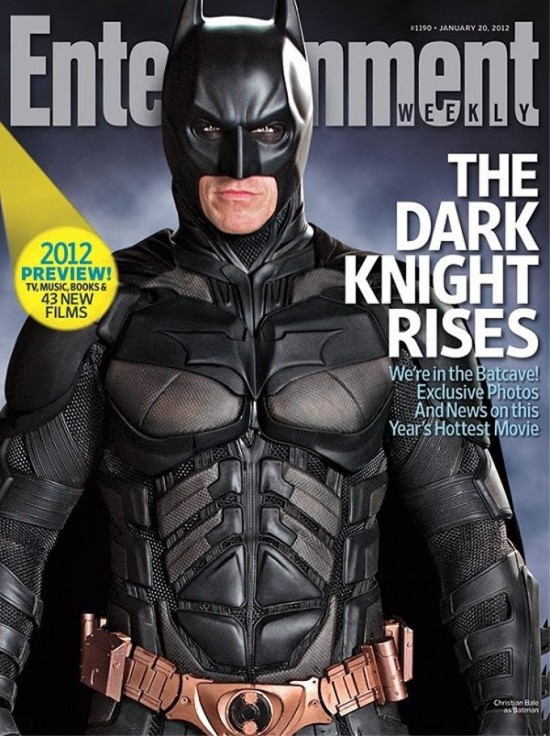 In the preview for the issue, which hits newsstands later this week, there are quotes from several principals including Christian Bale discussing the pressure he felt making the film:
I can tell you the truth because I'm done with it: I felt immense pressure. And I think it's a good pressure, because you owe it to the films — and the people's expectations — to make great work.
As well as Christopher Nolan addressing the Bane voice issues:
I think when people see the film, things will come into focus. Bane is very complex and very interesting and when people see the finished film people will be very entertained by him.
There are even some minor spoilers which, if you're a frequent reader of Superhero Bits, you're well aware of. But just in case, we won't post them here. Just know they deal with the film's connection to its predecessor, time line and some of the settings.
Will you go out and pick up a copy of this issue?