'X2' And 'Superman Returns' Writer Dan Harris To Pen 'Hovercar' For Disney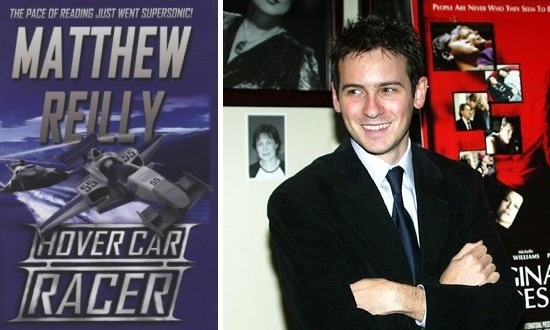 It's a time-honored tradition at the start of any year for everyone to declare that this will be the year they finally get around to all of those things they've always meant to get around to at some point. Not all of these vows end in success, of course — in fact, it's right around this point in January that it becomes apparent that some resolutions just aren't meant to be — but Disney, so far, seems to be off to a great start.
In the first two weeks of the year, the studio's already assigned directors to Maleficent and its Matterhorn movie, which have been bouncing around since 2010 and 2011 respectively, and has set Rob Marshall to bring Stephen Sondheim's Into the Woods to the big screen. Now Disney's pushing ahead with another project that's been lingering on the backburner for a while, the sci-fi adventure flick Hovercar, as it hires X2 and Superman Returns scribe Dan Harris to pen the script. More details after the jump.
Harris is just the latest in a long string of writers to work on the screenplay; David DiGilio, John Sayles, and Blaise Hemingway have all rotated through Hovercar at some point or other. At some point in 2010, commercial/music video director Fredrik Bond was named as the top choice to direct, but since the latest story doesn't mention his name, I'm assuming he's not involved anymore (if he ever really was).
Harris became known in the '00s for writing Bryan Singer's X2 and Superman Returns with Michael Dougherty, and in 2004 made his directorial debut with the drama Imaginary Heroes. Back in 2009, he was tapped to write the video game adaptation Dante's Inferno for Universal, but it's been a while since we've heard anything about that project.
Here's the synopsis of Hover Car Racer from Reilly's website:
A SPORT LIKE NO OTHER
In the world of the near future, the most popular sport in the world is hover car racing. Super fast and dangerous, its heroes are the racers: part fighter pilot, part race-car driver, all superstar.
A BRUTAL QUALIFYING SCHOOL
But to get to the Pro Circuit, you must first pass through the International Race School, a brutal cauldron of wild races on even wilder courses, where only the best of the best will survive...
JASON AND THE ARGONAUT
This is the story of Jason Chaser, a talented young racer selected to attend the Race School. He's younger than the other students. He's smaller. His trusty car, the Argonaut, is older. But Jason Chaser is no ordinary racer. And as he races against the best drivers in the world he will learn that at Race School winning is everything, that not everyone in this world fights fair, and that you never ever have any friends on the track...
Strap on your seatbelts and hold on tight because the pace of reading just went supersonic! From Matthew Reilly, author of Ice Station and Scarecrow comes his most original novel yet – no less than the fastest story ever told.
[Source: The Hollywood Reporter]