The Yearbook Of 'Chronicle,' Plus More Official Fan Art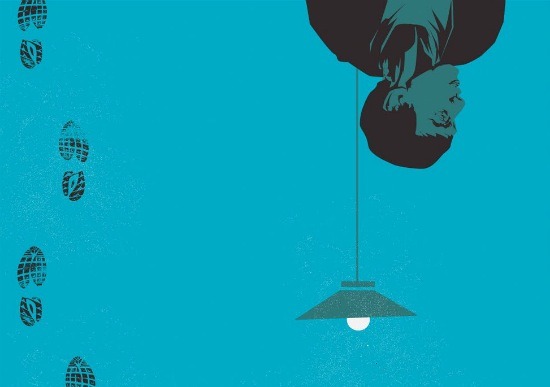 The upcoming found-footage superhero film Chronicle is a bit of a mystery. Peter recently saw some footage that he enjoyed, but found some problems with. The team behind it, including screenwriter Max Landis and director Josh Trank, is promising but unproven. Then there's the plot, which centers on three high schoolers (Michael B. Jordan, Dane DeHaan, Alex Russell) who discover they have the superpower of telekinesis. Sounds great, but why the found footage angle? Overall, we just aren't sure what we're in for when the film opens February 3.
One really excellent thing being done with Chronicle's marketing is a Tumblr page showing off officially licensed art inspired by the movie. One of the artists asked to participate, Fernando Reza, even made a yearbook for the fictional high school in the film and, much like the movie, it starts normal but doesn't end up that way.  Check out the yearbook art and more after the jump.
You can see all of Reza's work in context either on his page or below. The final few images are from the What Are You Capable Of Tumblr which will be updated regularly up to the film's release. Mouse over each for the artist's name.
Reza made pages 7,8 and 9 into posters from the movie which you can also see on his site.
All of this art was officially licensed by 20th Century Fox, who is releasing the film, and I think it's smart to get fans and artists involved on a grassroots level. After all, the film is aiming to be that kind of thing: clever, but small and real. At least that's what we hope.
Are you looking forward to this film? Do these posters, or this kind of officially licensed art, make you think more or less of a movie?