Alamo Drafthouse Among Companies Vying For Renovated LA Theater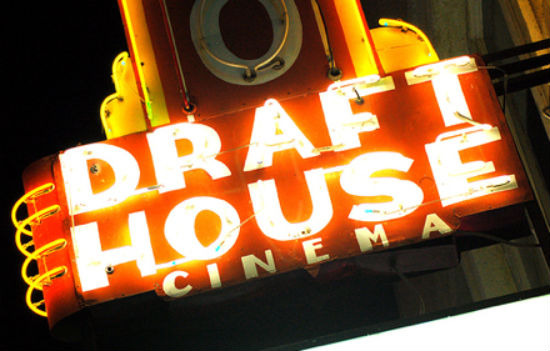 The Alamo Drafthouse has been planning on expanding into New York and Los Angeles for well over a year. To date, nothing has been finalized but a new report by The Wrap says they're one of three companies in the running to occupy a Westwood theater that's currently under renovations to include six screens with food and drink options. Has Alamo found their Los Angeles Drafthouse? Read more after the jump.
The theater in question, according to The Wrap, is the former AMC Avco Center 4 which closed in December and is located on Wilshire Blvd. It's about to undergo a "multimillion-dollar renovation, and offer food and drink service for seated patrons" including two new screens. That would make it the only multiplex of its kind in Westwood, right around the corner from the campus of UCLA.
According to the report, three companies are competing for the lease: Cinepolis, the Alamo Drafthouse and iPic Theaters. The Wrap's sources say that Cinepolis, a Mexican-based company, is the leader.
A Drafthouse representative said "We don't have any news to share for an LA expansion at this time."
An announcement is expected later this week so until then, we can't say for sure, but it seems like this won't end up as an Alamo Drafthouse. The best news for Los Angeles filmgoers is that the Alamo Drafthouse was in the running and is still out there, pounding the pavement and trying to find a location in the area to bring their awesome brand of filmgoing.
Also, as a reminder, there's an Alamo Drafthouse currently being build in Littleton, Colorado plus, the company did their top ten films of the 2011 and you can read it at that link.
It's no small task to open a movie theater, let alone one that serves food and, more importantly, booze. That raises a whole other issue that has to be taken care of in additon to everything else. The Alamo Drafthouse has all the problems of a major restaurant, bar and movie theater rolled into one.
Do you think that Westwood location is a good one for a potential Drafthouse or do you hope they show up somewhere else?