'Stranger Than Fiction' Writer Zach Helm To Adapt Patricia Highsmith's 'Deep Water'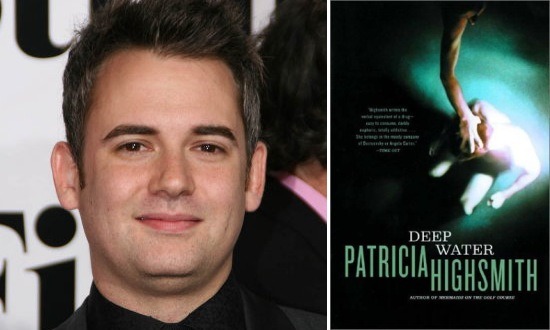 Zach Helm doesn't have too many produced screenplays on his resume at this point, but the writer got off to an auspicious start with 2006's flawed but charming Stranger Than Fiction before making his directorial debut with 2007's Mr. Magorium's Wonder Emporium, which he also wrote. Although the latter wasn't quite as well received as the former, he's got a couple of projects on his upcoming slate that sound promising.
The first is Errol Morris' Freezing People is Easy, an adaptation of Robert Nelson's cryogenic preservation memoir We Froze the First Man, which cast Owen Wilson, Kristen Wiig, and Christopher Walken last week. Now he's also been tapped to write Deep Water, a "dark, sexy comedy" based on the thriller by Patricia Highsmith.
First published in 1957, Deep Water centers around an unhappy couple who have an arrangement that allows the wife to engage in extramarial affairs as long as she doesn't leave her family. Things take a turn for the disturbing, however, when her paramours begin to mysteriously vanish. Since we haven't seen Helm tackle this kind of tone before, I can't really guess how his take might turn out, but it sounds like he's working with some fun source material, at least.
The project is currently set up at Fox 2000. Steven Zaillian, the Girl with the Dragon Tattoo writer who's also producing Helm's Freezing People is Easy, will produce through his company Film Rites, along with Garrett Basch and Film 360's Ben Forkner. Guymon Casady will executive produce, as will Mike Nichols, who was once set to helm the film. Deep Water has no cast or director attached at this time.
[Source: The Hollywood Reporter]