/Film LA: The Studio Ghibli Collection Runs January 26-February 12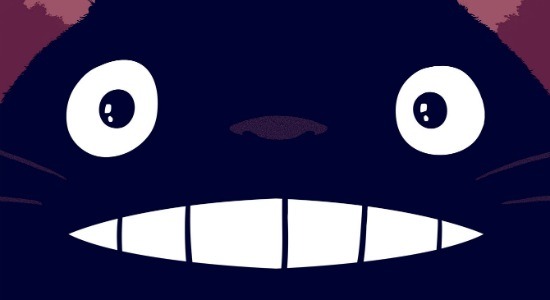 So-Cal Studio Ghibli fans jealous that New Yorkers got to see new prints of these classic animated films projected on the big screen won't have to wait long to get their turn. The Studio Ghibli Collection makes its way to Los Angeles, at both the Egyptian and Aero Theaters, from January 26-February 12.
Fourteen films produced by Ghibli: Nausicaä of the Valley of the Wind (1984),Castle in the Sky (1986), My Neighbor Totoro (1988), Kiki's Delivery Service (1989), Only Yesterday (1991), The Ocean Waves (1993), Porco Rosso (1992), Pom Poko (1994), Whisper of the Heart (1995), Princess Mononoke (1997), My Neighbors the Yamadas (1999), Spirited Away (2001),The Cat Returns (2002) and Howl's Moving Castle (2004), will screen both in their original language with subtitles as well as dubbed Englis for younger audiences. Find out how to get tickets and more after the break.
Links to tickets for the films can be found on the American Cinematheque website, which runs both the Egyptian and Aero. There they give a brief background on Studio Ghibli:
Studio Ghibli, founded in Tokyo in 1985 by animation directors Hayao Miyazaki and Isao Takahata, is one of the most successful and well-respected animation studios in the world. Cultivating a creative force of talented directors, animators and storytellers under the revered brilliance of Miyazaki and Takahata, Studio Ghibli's films have been praised for their originality, dazzling animation and epic storytelling. The films have become a beloved part of Japanese popular culture, and have garnered worldwide acclaim from audiences and critics alike. Hayao Miyazaki's SPIRITED AWAY won the Academy Award for Best Animated Feature in 2002, and in 2005 Miyazaki was named one of "the most influential people" by TIME magazine.
Several of the films above have never played theatrically in North America and these are all brand new prints. I saw the Porco Rosso print in Austin last month and it was breathtakingly beautiful.
If you're not in Los Angeles though, don't fret. This retrospective will play in other cities in the coming months. You can read more about it on the GKIDS website. Also, don't forget, Mondo is doing posters timed to several of these. My Neighbor Totoro is already sold out but next up is Porco Rosso.
Source: First Showing