Casting Bits: Lindsay Lohan As Elizabeth Taylor, Caterina Murino In 'In Search Of Ingrid', Paul Rudd In 'Parks & Recreation'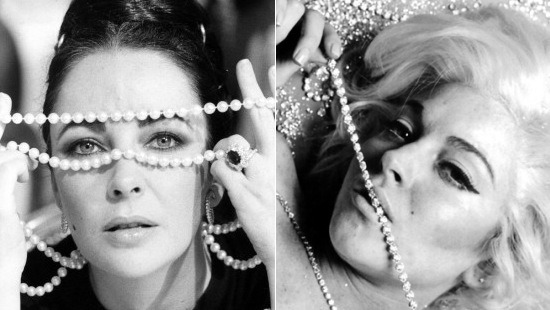 Though everyone knows Marilyn Monroe is Lindsay Lohan's deceased classic Hollywood legend of choice, it may be Elizabeth Taylor she'll be playing next. Lohan has entered early talks to star in the Lifetime original movie Elizabeth & Richard: A Love Story, about the tempestuous, Vatican-condemned romance between Taylor and actor Richard Burton. Oh boy.
I can't do better than this old quote from Slate (via Deadline) about the things the two had in common, so I won't try: "Both had domineering stage mothers, little semblance of a real childhood, fame from a young age, substance abuse issues, public emotional outpourings, and copious amounts of tabloid drama. The key difference, though, is that Elizabeth Taylor had a true record of achievement before she became the most notorious movie star in America."
Even with those similarities, it's tough to see how casting the troubled, famously unreliable Lohan could possibly seem like a good idea. Then again, this project is drawing headlines (like this one) just for flirting with the idea of casting Lohan, so I suppose it's worked out pretty well for them already.
After the jump, a Bond girl gets kidnapped, and Amy Poehler finds a nemesis in one of her Wet Hot American Summer co-stars.
In Search of Ingrid is slated to begin shooting later this year in Colombia or Puerto Rico on a $10 million budget. The film is one of two Betancourt films in development; last year, producer Kathleen Kennedy acquired Betancourt's book Even Silence Has An End: My Six Years of Captivity and stated at the time that a screenplay was in development. [The Hollywood Reporter]
Finally, I've saved the best bit of news for last: Paul Rudd will face off against Amy Poehler in the current season of Parks & Recreation, as Leslie's rival in the city council race. As Rudd has already shot his scenes, Vulture speculates that we'll likely see him within the next month.
The series had made fantastic use of its guest stars in the past, as anyone who's seen Megan Mullally's turn as Tammy One or Patricia Clarkson's as Tammy Two can attest, so I'm dying to see what Parks will do with Rudd. Especially since he's worked with so many of the cast members before: He and Poehler co-starred in Wet Hot American Summer, while he, Rashida Jones, and Aziz Ansari worked together in I Love You Man. And of course, he has a longstanding friendship with Adam Scott, who starred on Rudd's show Party Down and who's appeared with him in Our Idiot Brother and Knocked Up.
Rudd's other upcoming projects this year include the films Wanderlust, The Perks of Being a Wallflower, and This is Forty. He's also currently attached to star in Errol Morris' Freezing People is Easy.