'Proof' Writer David Auburn To Adapt 'A Discovery Of Witches' For Warner Bros.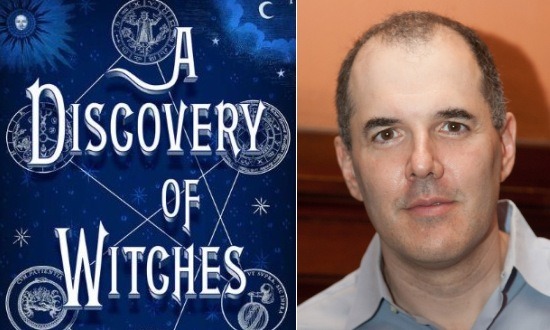 We may receive a commission on purchases made from links.
With the Harry Potter series at an end and The Twilight Saga on its way out as well after this November's finale, I suppose now is as good a time as any to introduce a new project that combines the elements of both. Last year, Warner Bros. picked up the movie rights to Deborah Harkness' novel A Discovery of Witches, and now the studio is taking its first big step forward by bringing Proof writer David Auburn on to pen the adaptation. More details after the jump.
Variety reports that Denise DiNovi and Alison Greenspan are set to produce the film, the latest of several collaborations between them. The pair have also worked together on A Walk to Remember, The Sisterhood of the Traveling Pants, Nights in Rodanthe, Monte Carlo, and the upcoming Nicholas Sparks adaptation The Lucky One.
Auburn is best known writing for the Tony- and Pulitzer-winning 2001 play Proof and the 2005 film adaptation of same. His other screen credits include the romance The Lake House and the drama The Girl in the Park.
Here's the synopsis of the book, via Amazon:
A richly inventive novel about a centuries-old vampire, a spellbound witch, and the mysterious manuscript that draws them together.
Deep in the stacks of Oxford's Bodleian Library, young scholar Diana Bishop unwittingly calls up a bewitched alchemical manuscript in the course of her research. Descended from an old and distinguished line of witches, Diana wants nothing to do with sorcery; so after a furtive glance and a few notes, she banishes the book to the stacks. But her discovery sets a fantastical underworld stirring, and a horde of daemons, witches, and vampires soon descends upon the library. Diana has stumbled upon a coveted treasure lost for centuries-and she is the only creature who can break its spell.
Debut novelist Deborah Harkness has crafted a mesmerizing and addictive read, equal parts history and magic, romance and suspense. Diana is a bold heroine who meets her equal in vampire geneticist Matthew Clairmont, and gradually warms up to him as their alliance deepens into an intimacy that violates age-old taboos. This smart, sophisticated story harks back to the novels of Anne Rice, but it is as contemporary and sensual as the Twilight series-with an extra serving of historical realism.