Joel And Ethan Coen Endorse Garrett Hedlund By Casting Him In 'Inside Llewyn Davis'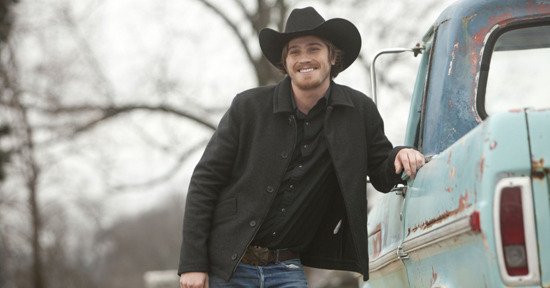 One of the reasons — one of the many reasons — that people weren't too excited about Warner Bros.' live-action remake of Akira was the casting. Garrett Hedlund was cast as the young biker delinquent-turned hero Kaneda, or a version of him at least. It wasn't just that Hedlund was too old and too white for the part; it's that he's Garrett Hedlund. Did you see Tron: Legacy?
But with Akira back on the drawing board for a bit, Hedlund has an opening in his schedule. Make that 'had an opening,' actually, because he was just tapped by Joel and Ethan Coen to be in their new film, Inside Llewyn Davis.
Variety reports on the casting and points out that Hedlund's musical performances in the film Country Strong probably helped him get this part. (Inside Llewyn Davis is based on the memoir by folk singer Dave van Ronk, describing his time in the '60s NYC folk scene.) We don't know specifically what role he's playing, or how big the part may be. The Coens have a knack for casting even quite recognizable faces in small parts.
They also have a knack for casting, period. With very few exceptions (ahem, The Ladykillers) they've been damned near unerring in their choices. So I have to go on faith that they see something in Hedlund that we haven't seen yet. There are any number of other actors that haven't much impressed me that the Coens could cast and I wouldn't bat an eye, because I'd just figure they know exactly what they're doing. So I'm taking that approach here, too. How great would it be for them to turn Hedlund's image around with just one film?
Inside Llewyn Davis stars Oscar Isaac, with Carey Mulligan, Justin Timberlake and John Goodman. It doesn't have a distributor or a release date at this point.