'Hansel And Gretel: Witch Hunters' Moves To January 2013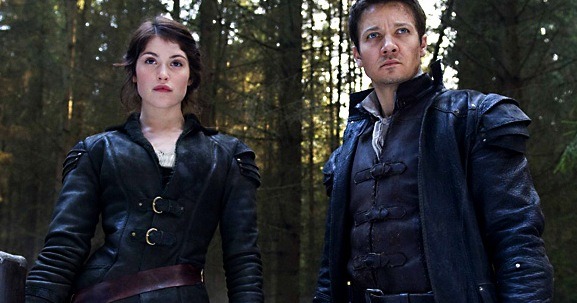 This can't be good. Besides the still above, we've seen almost nothing official from Hansel and Gretel: Witch Hunters. It's one of the first completed movies in the fairy tale-inspired wave of Hollywood programming, and the film was set to open on March 2. Rumors of the film being pushed several months started to fly a few weeks back and now Paramount has confimed that the movie will now hit on January 11, 2013.
The official reasoning here, as passed along by Deadline, is much the same as Harvey Weinstein's reason for pushing back the release of Wettest County. Just as Harvey hopes many more people will know Tom Hardy after The Dark Knight Rises, Paramount says it hopes more people will be more familiar with Jeremy Renner after The Avengers and The Bourne Legacy.
(Psst! Mission: Impossible did a pretty good job of letting people — those who didn't see The Hurt Locker — know who he is.)
Paramount points to the success this past weekend of The Devil Inside to help explain the move, too, suggesting that January is no longer a dumping ground. But the success of The Devil Inside was kind of a fluke, and took even the studio by surprise — the release date for that movie essentially was a dumping ground strategy.
Hansel and Gretel: Witch Hunters stars Renner and Gemma Arterton as grown versions of Hansel and Gretel, who hunt witches after being tormented by one in their youth. Famke Janssen and Peter Stormare co-star; Tommy Wikkola (Dead Snow) directed.
Oh, and Paramount also moved Eddie Murphy's A Thousand Words once more, to April 20, and the Duplass Brothers film Jeff Who Lives At Home, to March 16.