Page 2: Saul Bass, Ferris Bueller, Psycho, Randy Newman, Tintin, Addams Family, Edgar Wright, The Hobbit, Roger Rabbit, Breaking Bad, Human Centipede, Star Wars, Community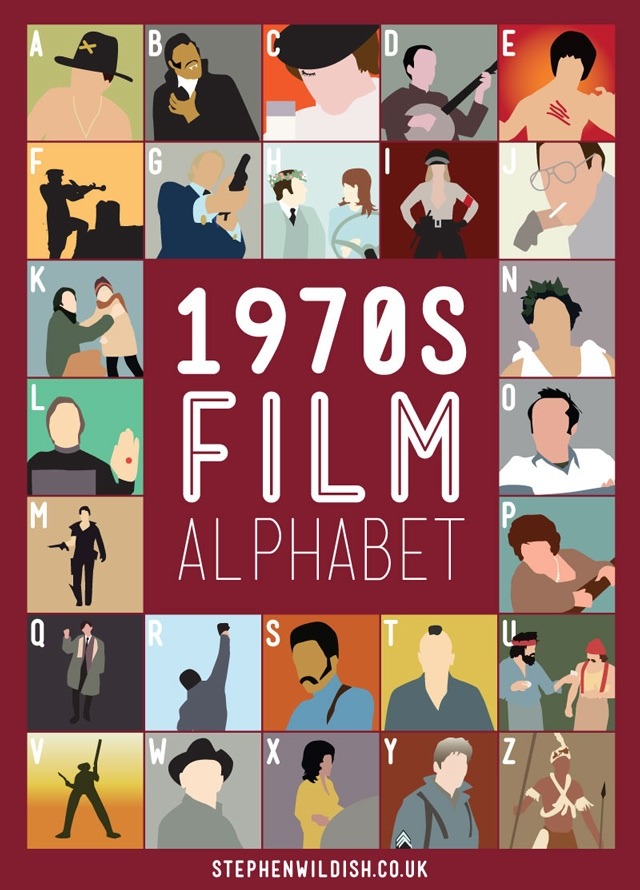 What is Page 2? Page 2 is a compilation of stories and news tidbits, which for whatever reason, didn't make the front page of /Film. After the jump we've included 46 different items, fun images, videos, casting tidbits, articles of interest and more. It's like a mystery grab bag of movie web related goodness. If you have any interesting items that we might've missed that you think should go in /Film's Page 2 – email us!Header Photo: 1970?s Film AlphabetHopeLies takes a look at The Artist in the context of film history.

Take a look at all of the title sequences created by Saul Bass.LitReactor takes a look at the differences between The Girls With the Dragon Tattoo: The book vs. the film vs. the film remake.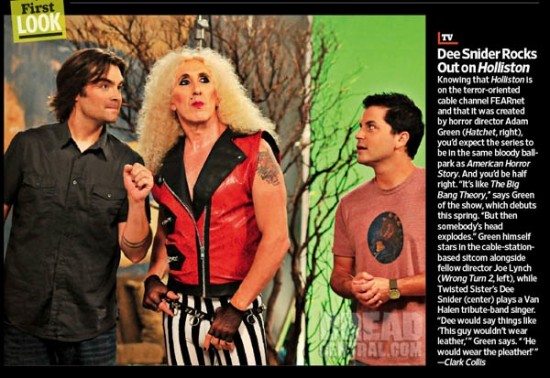 Take a first look at Dee Snider with Adam Green and Joe Lynch on the set of Holliston.
Headline from The Onion: "Independent Film Made By Dependent 27-Year-Old"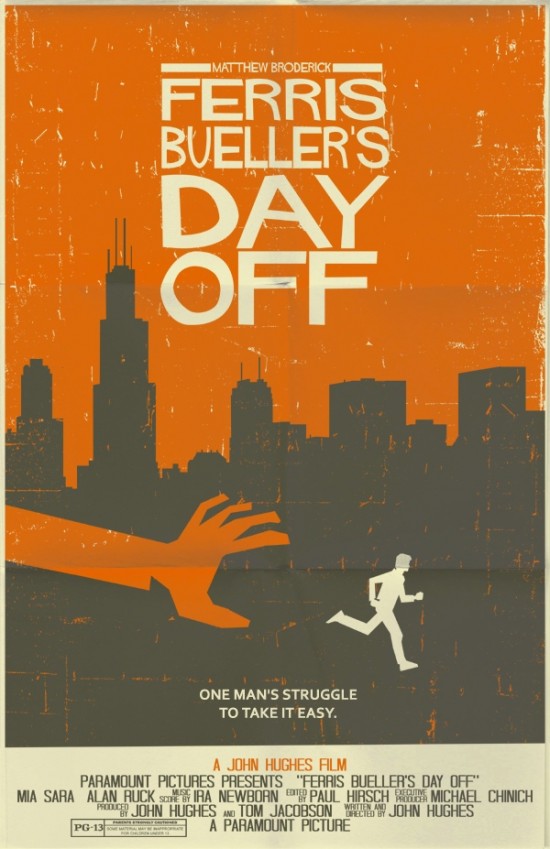 ShortList has a collection of alternative Ferris Bueller posters.LoquaciousMuse lists her top ten movies of 2011.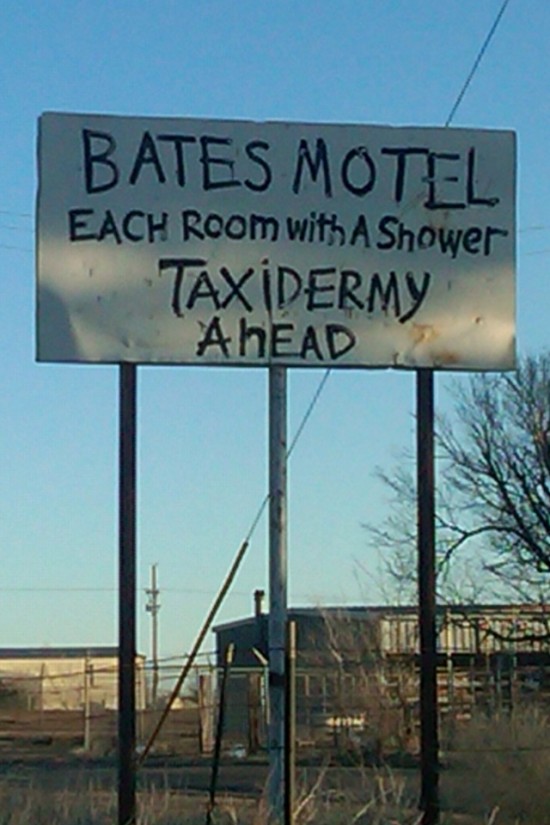 /Film reader Trip B spotted this sign in Amarillo, TEXAS.
Universal has released the official synopsis for the new feature adaptation of Les Miserable, starring Hugh Jackman, Russell Crowe, Anne Hathaway, and Eddie Redmayne:
Set against the backdrop of 19th-century France, Les Misérables tells an enthralling story of broken dreams and unrequited love, passion, sacrifice and redemption–a timeless testament to the survival of the human spirit. Jackman plays ex-prisoner Jean Valjean, hunted for decades by the ruthless policeman Javert (Crowe) after he breaks parole. When Valjean agrees to care for factory worker Fantine's (Hathaway) young daughter, Cosette, their lives change forever.
Due to the amount of graphics and images included in Page 2, we have to split this post over a BUNCH of pages. Click the link above to continue the second page of Page 2.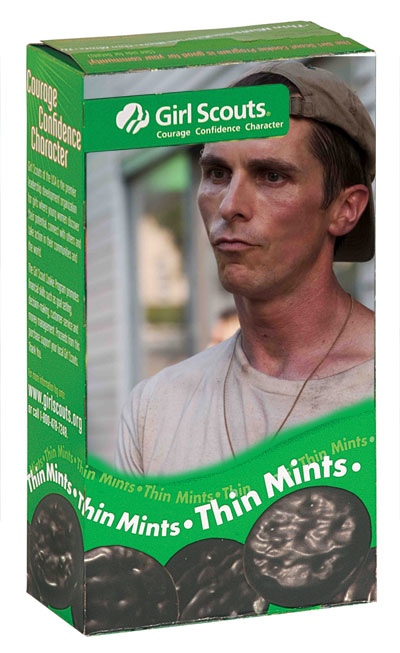 ScreenJunkies lists 7 Pop-Culture Themed Cookies Rejected By The Girl Scouts Of AmericaWhatCulture lists 5 Ways Sherlock Holmes 3 Can Improve on 'A Game of Shadows'
If Randy Newman did a theme song for We Need to Talk About Kevin
The Simpsons 500th Episode Attempts To Break Guinness World Record With Fan Marathon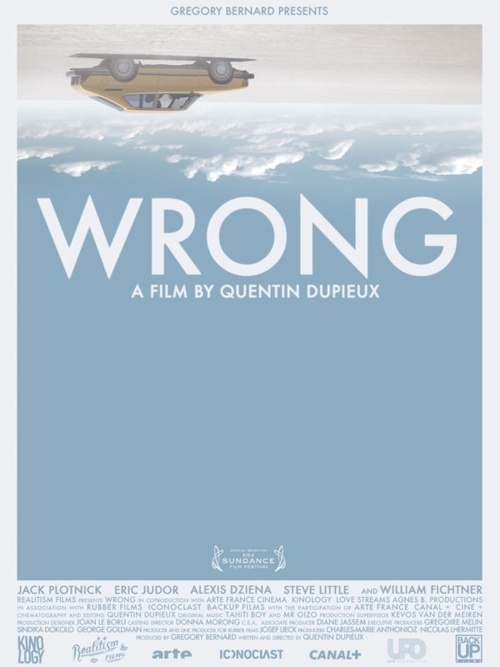 Wrong movie poster.
Netflix officially announces UK, Ireland launch
Someone has remixed the international trailer for Steven Spielberg's The Adventures of Tintin with clips from the 1990?s cartoon series.
Alec Baldwin Is Back on Twitter

New billboard for Joe Carnahan's The Grey.
Sam Worthington talks about seeing the completed Wrath of the Titans:
"I saw [it] the other day and I love it," says Worthington of Wrath. "I think it did exactly what I wanted. There were things about the first one that I felt that I, personally, could improve myself on and work a bit harder on."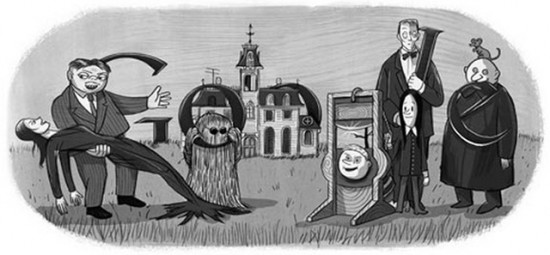 Over the weekend, the Google logo honored Charles Addams, creator of The Addams Family.
The Wrap explains Why the Imminent Lionsgate-Summit Merger Makes Sense
So you duffer from Edgar Wright Syndrome?
The Hunger Games Advance Tickets Go On Sale In February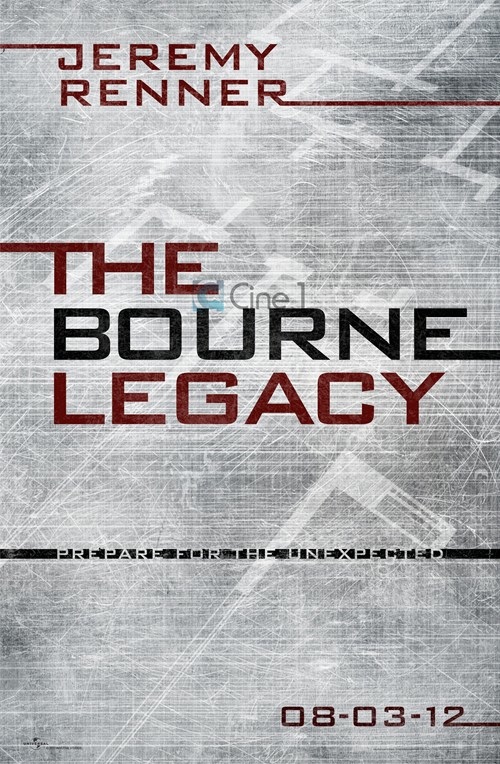 Check out an early title poster for The Bourne Legacy.
Movies.com lists 5 Movie Roles Denver Quarterback Tim Tebow Could Tackle During the Offseason
Watch the first (and still unreleased) animated adaptation of The Hobbit.
Movieline lists 5 Reasons Why the Academy's New Documentary Rules Mean Nothing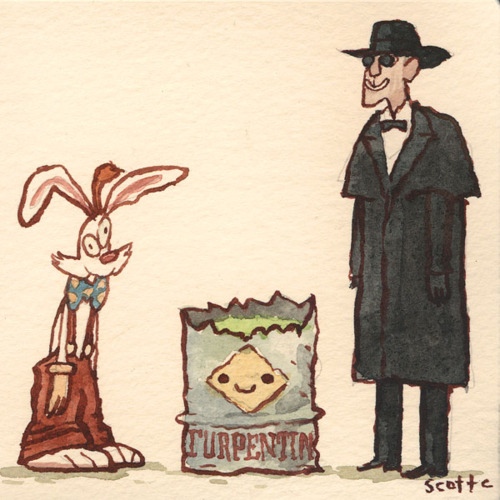 Scott C's latest Great Showdown is a Roger Rabbit tribute.
Kim Novak is upset about the use of the Vertigo score In 'The Artist,' Dramatically Calling It "Rape"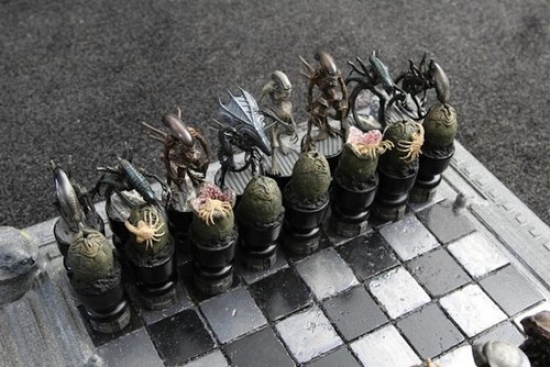 Alien vs. Predator Chess Set
TV Director Beth McCarthy-Miller Will Direct Melissa McCarthy's 'Tammy'
Watch a Montage Of Breaking Bad POV Camera ShotsThe Atlantic wonders, 12 Years After 'Blair Witch,' When Will the Found-Footage Horror Fad End?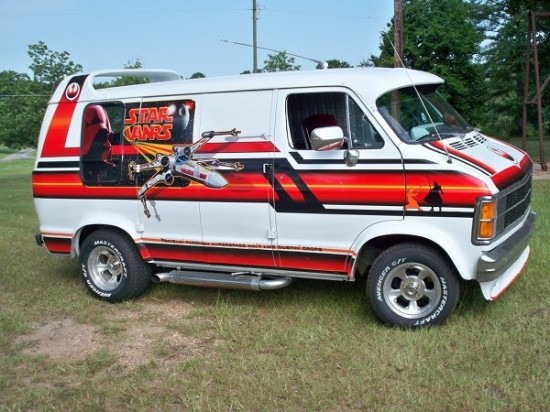 Star Wars van.
Amazon's LoveFilm has signed a TV Streaming Deal With BBC Worldwide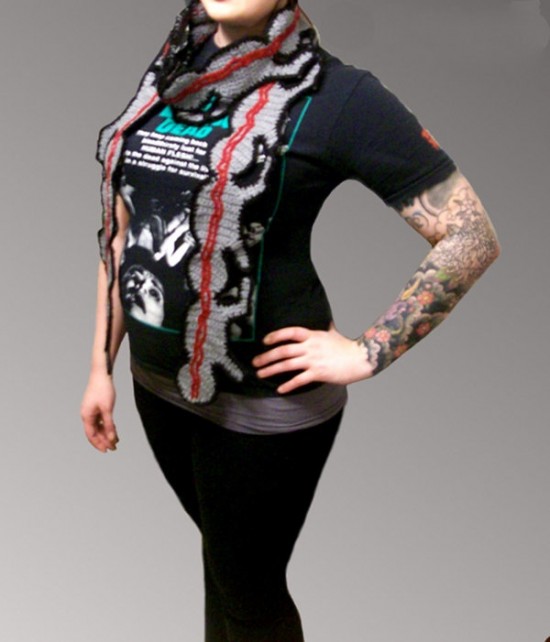 Human Centipede scarf.
Anchor Bay has picked up Michael Biehn's Directorial Debut 'The Victim'
3D printed TARDIS gingerbread cookies.
THR lists 6 Hollywood stock picks for 2012.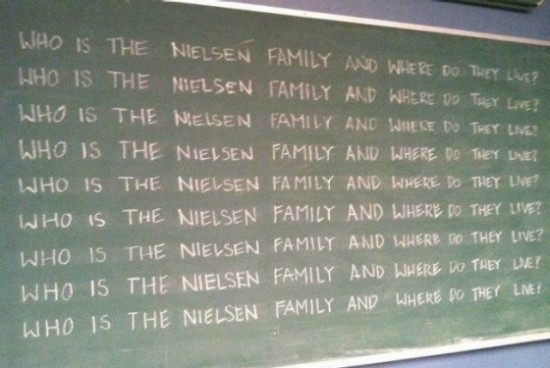 The Simpsons easter egg photographed on the set of Community.
Warner Bros messed up by sending the wrong version of Dustin Lance Black's 'J Edgar' Script To Oscar Voters
Watch the Trailer for Star Wars XXX: A Porn Parody
Harry Knowles lists his top ten films of 2011.
Disney•Pixar Cars Die-cast Exhibit at Petersen Automotive Museum
TBS has greenlit the new buddy comedy series Men at Work starring Danny Masterson.