'The Artist' Director Michel Hazanavicius Will Next Make WWII Aftermath Story 'The Search'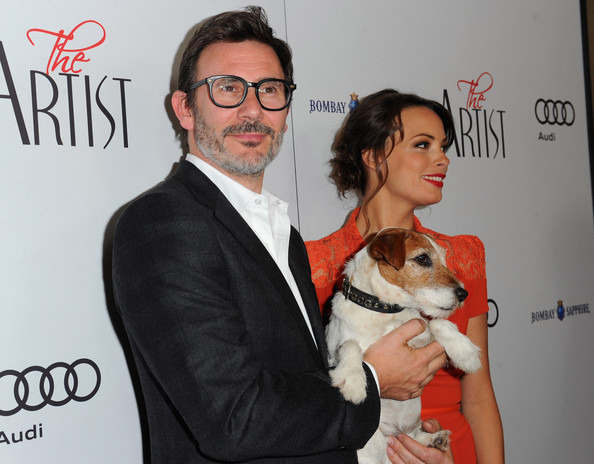 Michel Hazanavicius has been best known for his spy comedy OSS 17 series, but that all changed last year when his black and white silent comedy/romance The Artist opened big at Cannes. The movie has become an audience and critical darling, and is one of the big Oscar front-runners, which means it will only get more big promotion and word of mouth interest as the next couple months go on.
But Hazanavicius is starting to think about his next project, and it looks like he's going to use his Artist clout to make a film that might be tough going otherwise. He's going to do a contemporary take on Fred Zinneman's 1948 Oscar-winner The Search, about a mother's attempt to reunite with her son after World War II.
Variety reports that Hazanavicius announced the project this past weekend. The original film is about a mother searching for her son, who survived Auschwitz, after WWII.
While remaking a film that relatively few audiences will now be familiar with seems like a safe bet, Hazanavicius says his version is more "inspired by" than a direct remake. It will be set in modern Chchnya, and the director did say "the focus will be on the special relationship between a woman and a young boy as well."
His wife Berenice Bejo, who plays one of two leads in The Artist, is attached to play a woman "who works for an NGO in present-day Chechnya, a region in tatters after years of fighting for independence from Russia."
Thomas Langmann, who produced The Artist, is going to produce this as well. Oh, and this one won't be a silent film like the current offering from Hazanavicius — expect color, sound, and all the bells and whistles.
Michel Hazanavicius has also directed a part of the comedy The Players, which also features The Artist star Jean Dujardin. That will be seen later this year.
Here's the trailer for the '48 version of The Search.