Matthew Vaughn Producing 'Ghostgirl' YA Adaptation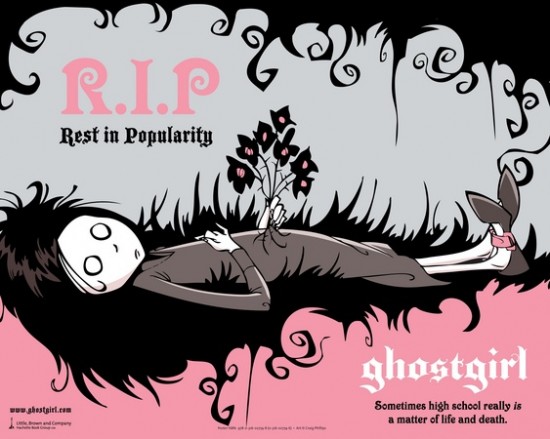 Tonya Hurley has written five novels about a teen girl whose problems with adolescence are complicated by the fact that she is also dead, and now the first book is en route to the big screen. The Ghostgirl movie is being guided into movie form by Kick-Ass and Kingsman director Matthew Vaughn, who is producing along with Valerie Van Galder.The Wrap reports that Vaughn's MARV Films has picked up the motion picture rights to Hurley's Ghostgirl novel series. Hurley has producing experience of her own, having done two TV series with the Olsen Twins back in the early to mid-2000s (So Little Time and Mary-Kate and Ashley in Action) in addition to working on other elements of the Olsen media empire from the time, including video games and the twins' web site.
The books put a supernatural spin on the angst of high school:
Charlotte Usher feels practically invisible at school, and then one day she really is invisible. Even worse: she's dead. And all because she choked on a gummy bear. But being dead doesn't stop Charlotte from wanting to be popular; it just makes her more creative about achieving her goal.
At this point Vaughn is only set as a producer, and we'd be surprised to see him end up directing this one. But the books have a sizable audience, and a huge Latin following, so we'll be curious to see where the team takes the project.