New Images From Prometheus, The Hobbit, The Avengers, Brave, Men In Black 3, Snow White And The Huntsman, Abraham Lincoln: Vampire Hunter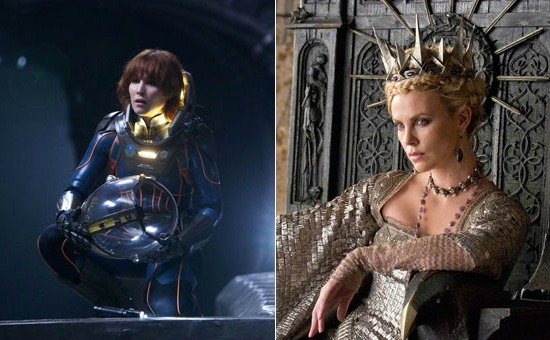 We obviously all love moving images. If we didn't, we wouldn't be reading (or writing for) a movie website. However, if you're like me and are extremely excited for the plethora of potentially awesome movies opening in 2012, right about now you are going to love the still image. USA Today has posted their 2012 movie preview and it includes brand new photos from several of the years biggest films.
The only one that's a true first look is The Bourne Legacy (you can look at that here) but, after the jump, check out new images from Prometheus, The Hobbit: An Unexpected Journey, The Avengers, Brave, Men In Black 3, Snow White and the Huntsman and Abraham Lincoln: Vampire Hunter.
Thanks to USA Today for posting these images (as well as older ones we didn't post from some other big 2012 movies – The Dark Knight Rises, The Hunger Games, The Amazing Spider-Man, Skyfall and The Twilight Saga: Breaking Dawn Part 2.)
As much as it's probably the one I'm looking forward to least out of the seven images above, I think that Abraham Lincoln Vampire Hunter image is pretty bad ass. That's a movie, almost more than any of the others, a trailer will make or break our excitement for it. If it looks like Underworld: Abraham Lincoln, who is going to care? But if it looks fresh and exciting and pops in some weird way, it could potentially be one of the genre films we're talking about most this time next year. Fingers crossed.
And, of course, that Prometheus photo just looks beautiful, anything with more than one superhero in it from The Avengers gives me chills, The Hobbit is gorgeous and the rest, well, they are what they are.
Which of the images is your favorite?