Thomas Newman Scoring 'Skyfall' For Sam Mendes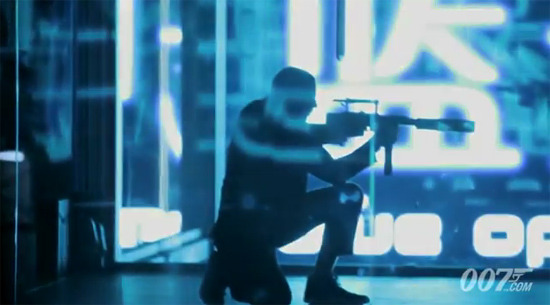 In the struggle between franchise and friend, in this instance, the friend was triumphant. You see, though the last several James Bond movies have all had different directors, those directors all employed the musical services of composer David Arnold. In fact, Arnold has been the composer for every Bond movie since 1997's Tomorrow Never Dies. However, with the now in production Skyfall, Oscar-winner Sam Mendes is at the helm and instead of going with the franchise favorite, he's hired his frequent collaborator Thomas Newman, who scored American Beauty, Road to Perdition, Jarhead and Revolutionary Road for the director. Read more after the jump.
Bond fan site MI6 HQ (via First Showing) first broke the news which, I think, is a pretty massive indicator about what Mendes is doing with the film.
Whether or not we're fans of the David Arnold Bond films, we can probably agree most of the directors are way more than competent: Michael Apted, Martin Campbell and Marc Forster for example. Yet each – for one reason or another – decided to keep Arnold on as composer instead of trying something new. To be honest, I couldn't pick one of Arnold's Bond scores from the other (I'm more of fan of his Roland Emmerich collaborations) and, usually, most of the Bond music news is attached to the pop star who sings the opening credits song. Arnold's a fine composer, but it almost feels lazy that he kept getting asked back when each director is so radically different.
Enter Sam Mendes who brings Thomas Newman. He's obviously comfortable with Newman but Newman's also not a composer who is too well-known for action. The 10-time Oscar-nominee is much better known for his dramatic, family or comedy scores like The Shawshank Redemption, WALL-E or Revenge of the Nerds (I'm half kidding with the last one). So the simple fact that Mendes is choosing someone against type, both in genre and franchise, suggests Skyfall will be a very different Bond movie indeed.
Do you like the idea of Newman scoring the film?