Writers Guild Award Nominations Go To 'Young Adult,' '50/50,' 'The Help'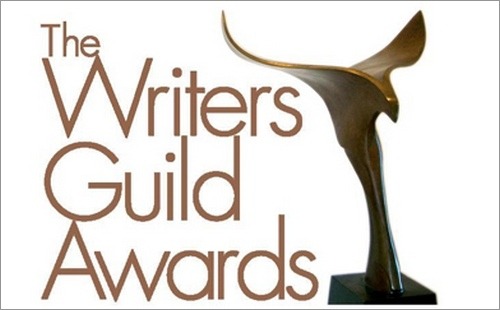 Award nominations from the major guilds are always the best indicators of possible nomations for Oscars. Earlier this week we saw the Producers Guild choices, and now we've got the Writers Guild of America nominations for achievement in 2011.  Steven Zaillian scored two nominations (for Moneyball and The Girl With the Dragon Tattoo) and Woody Allen got his 20th WGA nomination for Midnight in Paris.
The full nomination list is after the break.
What you'll likely notice isn't so much what is nominated as what is not.
While there are some films that people will be very happy to see on the lists (almost the entire 'original screenplay' lineup, for instance) there are also quite a few great films and recent awards faves that didn't make the cut, such as The Artist, Martha Marcy May Marlene, Beginners, and more. (Edit: I always forget about some of the eligibility requirements for some films — those three I mentioned are all ineligible for WGA awards.)
ORIGINAL SCREENPLAY
50/50, Will Reiser
Bridesmaids, Annie Mumolo & Kristen Wiig
Midnight in Paris, Woody Allen
Win Win, Tom McCarthy; Story by Tom McCarthy & Joe Tiboni
Young Adult, Diablo Cody
ADAPTED SCREENPLAY
The Descendants, Alexander Payne and Nat Faxon & Jim Rash; Based on the novel by Kaui Hart Hemming
The Girl with the Dragon Tattoo, Steven Zaillian; Based on the novel by Stieg Larsson
The Help, Tate Taylor; Based on the novel by Kathryn Stockett
Hugo, John Logan; Based on the book The Invention of Hugo Cabret by Brian Selznick
Moneyball, Steven Zaillian and Aaron Sorkin; Story by Stan Chervin; Based on the book by Michael Lewis
DOCUMENTARY SCREENPLAY
Better This World, Katie Galloway & Kelly Duane de la Vega
If a Tree Falls: A Story of the Earth Liberation Front, Marshall Curry and Matthew Hamachek
Nostalgia for the Light, Patricio Guzmán
Pina, Wim Wenders
Position Among the Stars, Hetty Naaijkens-Retel Helmrich, Leonard Retel Helmrich
Senna, Manish Pandey