Last 'Haywire' Trailer And Clip Arrive To Tease Gina Carano's Action Chops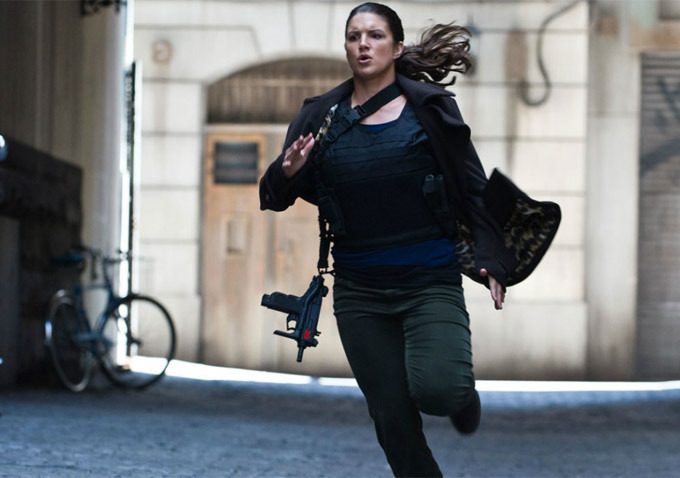 The release of Steven Soderbergh's Haywire, the action film he and writer Lem Dobbs (Kafka, The Limey) built around MMA star Gina Carano, is almost upon us. The film has played the AFI festival and will open on January 20. To make one final promo push before that opening date, Relativity has released a final, slightly extended trailer for the film, which you can see below.
That trailer is quite a bit like the others we've seen — this is a pretty simple story, without a lot of plot twists to give away — but since it seems like the idea is to tease the action rather than give it all away, that's not a bad ad strategy. Here, too, is a clip from the movie, giving you a bit more of a taste of the action.
As you can see in the clip and trailer, Haywire also stars a huge supporting cast: Channing Tatum, Ewan McGregor, Antonio Banderas, Bill Paxton, Michael Douglas and Michael Fassbender.
Mallory Kane is a highly trained operative who works for a government security contractor in the dirtiest, most dangerous corners of the world. After successfully freeing a Chinese journalist held hostage, she is double crossed and left for dead by someone close to her in her own agency. Suddenly the target of skilled assassins who know her every move, Mallory must find the truth in order to stay alive. Using her black-ops military training, she devises an ingenious—and dangerous—trap. But when things go haywire, Mallory realizes she'll be killed in the blink of an eye unless she finds a way to turn the tables on her ruthless adversary.
[Crave]