Benedict Cumberbatch Nabs A Lead Role In The 'Star Trek' Sequel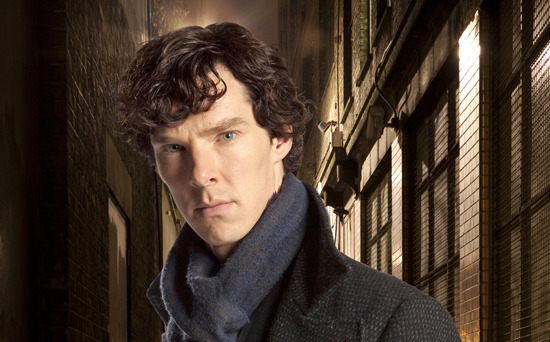 If seeing a report that Benedict Cumberbatch has been added to the cast of a film isn't exciting, you probably haven't been watching the BBC series Sherlock, in which he plays an absolutely wonderful version of Sherlock Holmes. (Cumberbatch also had notable roles recently in War Horse, as the British officer with whom Tom Hiddleston's character had a friendly rivalry, and in Tinker Tailor Soldier Spy, where he played a character who provided some aid to Gary Oldman's lead.)
The good news here is that Cumberbatch has been added to the cast of J.J. Abrams' Star Trek sequel.
Update: And he's the main villain!
We don't know what role he's playing, or even if he's a character helpful to the Federation, or aligned against it. Deadline does say that he'll be playing "a lead role," and so that's good enough news for now. If he is in fact playing the villain my level of interest in this sequel will rise dramatically.
Update: Variety chimed in to add that Cumberbatch landed the role for which Edgar Ramirez was being courted not long ago.
So it looks like the casting of Noel Clarke was just the beginning of the New Year action for the film, which should start shooting soon. We may get word of a couple more names added to the film by the end of this week, and with them possibly even some real details on the plot.
Incidentally, Deadline also says Abrams is shooting the film in 3D, which counters previous reports that he will shoot on film and post-convert. I don't know if Deadline is correct and plans have changed, or if that's merely a mis-wording. The Star Trek sequel will be released on May 17, 2013.