'Boys Don't Cry' Director Kimberly Peirce To Remake Stephen King's 'Carrie'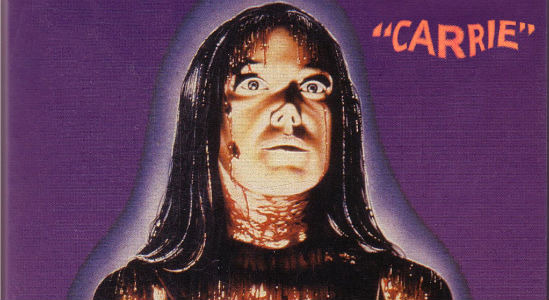 Kimberly Peirce has been hired to direct a remake Stephen King's Carrie. Peirce made her name with the 1999 indie film Boys Don't Cry which featured an Oscar-winning performance from Hilary Swank. Peirce was voted one of Hollywood's upcoming best new talents, but the filmmaker has yet to deliver a worthy follow-up, helming the 2008 war film Stop-Loss and an episode of The L Word.
This summer, MGM and Screen Gems announced that they hired Roberto Aguirre-Sacasa, a playwright who was recently brought onto the troubled Broadway production Spider-Man: Turn Off The Dark, to pen the new script based on King's first published work. Aguirre-Sacasa also writes comics for Marvel including their graphic representation of Stephen King's The Stand, so he's certainly familiar with King's work. He worked on several seasons of HBO's Big Love, but his will be his first screenplay. Deadline reports that Aguirre-Sacasa's take is "more faithful to the King book, and more grounded than the Brian De Palma-directed film." This story definitely seems more within Peirce's best abilities.
There were also rumors that True Grit star Hailee Steinfeld was the top choice to star in the new adaptation, although those reports were never substantiated.
As you know, King's book was previously turned into a classic 1976 film by Brian De Palma that starred Sissy Spacek as "a shy and bullied teenager who develops psychic powers and uses them to get revenge on her tormenters." Spacek and co-star Piper Laurie both got Oscar nominations for the film.