Lily Collins Joins 'The Evil Dead' Remake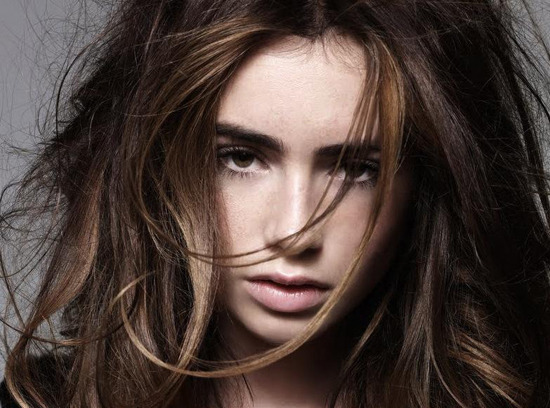 The first actual cast member for the remake of Sam Raimi's The Evil Dead has been announced: Lily Collins, she of the starring role in Tarsem's Hallmark Channel-looking Snow White film Mirror, Mirror. From what we know of this new version of Raimi's story, it seems like Collins will be playing one of the most prominent characters, probably even the lead role. So, is Lily Collins the new Bruce Campbell?
Bloody-Disgusting has the casting news, saying that Collins would be Mia. She's one of a handful of friends who retreat to a remote cabin where, as in Sam Raimi's original film, possessive evil forces are released to devil them.
The film has been coming together for some time, with Fede Alvarez, director of the short Panic Attack, set to helm the film from a script he co-wrote with Rodo Sayagues before Diablo Cody did a rewrite.
We do know a bit more about Collins' character but the info could be considered spoilerish, so skip down to the comments if you want to remain in the dark for a while longer. Mia is trying to detox, and that is a big part of the motivation for the kids to head to the cabin. Here's the synopsis we've had:
Mia and David, estranged siblings who have recently lost their mother (Mia's taking it the hardest being that she's the one who spent most days at the hospital watching her mother deteriorate) have reunited, along with some old friends and his David's fiancee, for an intervention at THAT old cabin. It's here that the near rehabilitated Mia will also toss the last of her drugs down the well and finally go cold turkey.
We don't know what Mia's fate is, but I wouldn't be surprised to see the film departing from the pattern established by Sam Raimi's Evil Dead films, and ending with Mia as the sole survivor. That's speculation, though. (I'm trying to remain in the dark a bit, too.) As we see who else is cast in the movie we might get a better idea of who is going to make it to the end. Sony will release The Evil Dead next year.