Producers Guild Award Nominations Include Nods For 'The Artist,' 'The Descendants,' And 'Midnight In Paris'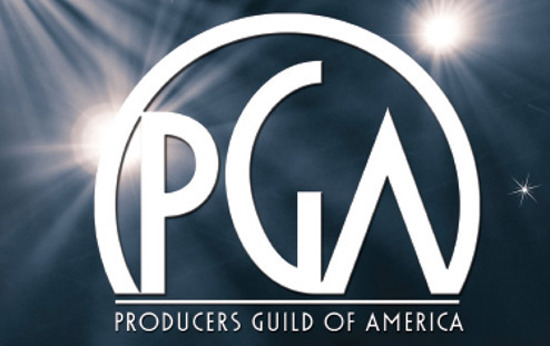 Here's your best indicator yet as to what the crop of nominations for the Best Picture Oscar is likely to be. The Producers Guild of America (PGA) has announced its nominations for 2011 awards, which will be doled out on January 21.
The ten films nominated for the PGA's top honor include expected pictures such as The Artist, The Descendants and War Horse. There are no real surprises, but the growing Oscar chances for The Help won't be hurt by getting a PGA nomination (would be slightly wild to see Chris Columbus, a producer on The Help, with an Oscar), and Woody Allen's Midnight in Paris makes an appearance on the list, too. There are a couple surprises, though, in the form of Bridesmaids and The Girl With the Dragon Tattoo — the Judd Apatow and Scott Rudin effects in full force there. With 5-10 Best Picture nominations possible for this year's Oscars, most of the films in the PGA's top list are likely to end up in the race.
The full PGA press release, with the full slate of nominations, is below. Documentary and animation nominations are there, too, though the slate of nominations in each category is more or less exactly what you'd expect to see at this point.
LOS ANGELES, CA (January 3, 2012) – The Producers Guild of America (PGA) announced today the motion picture and long-form television nominations for the 23rd Annual Producers Guild Awards. The categories include: The Darryl F. Zanuck Producer of the Year Award in Theatrical Motion Pictures; The Producers Guild of America Producer of the Year Award in Animated Theatrical Motion Pictures; and The David L. Wolper Producer of the Year Award in Long-Form Television. The documentary film category and other television category nominations were already announced by the Guild in December 2011.All 2012 Producers Guild Award winners will be announced on January 21, 2012 at the Beverly Hilton Hotel. This year, the Producers Guild will also award special honors to Leslie Moonves (Milestone Award), Steven Spielberg (David O. Selznick Achievement Award in Theatrical Motion Pictures), Don Mischer (Norman Lear Achievement Award in Television), Stan Lee (Vanguard Award), and IN THE LAND OF BLOOD AND HONEY (The Stanley Kramer Award). The 2012 Producers Guild Awards co-chairs are Paula Wagner and Michael Manheim.The 2012 Producers Guild nominated films and television programs are listed below in alphabetical order by category, along with producers. The producers' names listed for each nominated production are listed in alphabetical order and are not necessarily the proper order of credits.The theatrical motion picture nominees are:Darryl F. Zanuck Producer of the Year Award in Theatrical Motion Pictures:THE ARTIST
Producer: Thomas Langmann
BRIDESMAIDS
Producers: Judd Apatow, Barry Mendel, Clayton Townsend
THE DESCENDANTS
Producers: Jim Burke, Alexander Payne, Jim Taylor
THE GIRL WITH THE DRAGON TATTOO
Producers: Ceán Chaffin, Scott Rudin
THE HELP
Producers: Michael Barnathan, Chris Columbus, Brunson Green
HUGO
Producers: Graham King, Martin Scorsese
THE IDES OF MARCH
Producers: George Clooney, Grant Heslov, Brian Oliver
MIDNIGHT IN PARIS
Producers: Letty Aronson, Stephen Tenenbaum
MONEYBALL
Producers: Michael De Luca, Rachael Horovitz, Brad Pitt
WAR HORSE
Producers: Kathleen Kennedy, Steven Spielberg
The Producers Guild of America Producer of the Year Award in Animated Theatrical Motion Pictures:THE ADVENTURES OF TINTIN
Producers: Peter Jackson, Kathleen Kennedy, Steven Spielberg
CARS 2
Producer: Denise Ream
KUNG FU PANDA 2
Producer: Melissa Cobb
PUSS IN BOOTS
Producers: Joe M. Aguilar, Latifa Ouaou
RANGO
Producers: John B. Carls, Gore Verbinski
The television nominees are:The David L. Wolper Producer of the Year Award in Long-Form Television:"Cinema Verite" (HBO)
Producers: Zanne Devine, Karyn McCarthy
"Downton Abbey" (Masterpiece) (PBS)
Producers: Julian Fellowes, Nigel Marchant, Gareth Neame
"The Kennedys" (ReelzChannel)
Producers: Jon Cassar, Jonathan Koch, Stephen Kronish, Steve Michaels, Michael Prupas, Jamie Paul Rock, Joel Surnow
"Mildred Pierce" (HBO)
Producers: Todd Haynes, Pamela Koffler, Ilene S. Landress, Christine Vachon
"Too Big To Fail" (HBO)
Producers: Carol Fenelon, Jeffrey Levine, Paula Weinstein
*The Long-Form Television category encompasses both movies of the week and mini-series.In December 2011, the Producers Guild of America announced the Documentary Theatrical Motion Picture, Television Series and Non-Fiction Television Nominations; the following list includes complete producer credits.The Producers Guild of America Producer of the Year Award in Documentary Theatrical Motion Pictures:BEATS, RHYMES & LIFE: THE TRAVELS OF A TRIBE CALLED QUEST
Producers: Michael Rapaport, Edward Parks (*additional producers eligibility pending arbitration completion)
BILL CUNNINGHAM NEW YORK
Producer: Philip Gefter
PROJECT NIM
Producer: Simon Chinn
SENNA
Producer: James Gay-Rees
THE UNION
Producers: Cameron Crowe, Michelle Panek
The Danny Thomas Award for Outstanding Producer of Episodic Television, Comedy:"30 Rock" (NBC)
Producers: Robert Carlock, Tina Fey, Marci Klein, Jerry Kupfer, Lorne Michaels, David Miner, Jeff Richmond, John Riggi, Don Scardino
"The Big Bang Theory" (CBS)
Producers: Chuck Lorre, Steve Molaro, Faye Oshima, Bill Prady
"Glee" (FOX)
Producers: Ian Brennan, Dante Di Loreto, Brad Falchuk, Ryan Murphy, Kenneth Silverstein
"Modern Family" (ABC)
Producers: Paul Corrigan, Abraham Higginbotham, Steven Levitan, Christopher Lloyd, Jeff Morton, Jeffrey Richman, Dan O'Shannon, Brad Walsh, Bill Wrubel, Danny Zuker
"Parks and Recreation" (NBC)
Producers: Greg Daniels, Dan Goor, Howard Klein, Amy Poehler, Morgan Sackett, Michael Schur
The Norman Felton Award for Outstanding Producer of Episodic Television, Drama:"Boardwalk Empire" (HBO)
Producers: Eugene Kelly, Howard Korder, Stephen Levinson, Martin Scorsese, Rudd Simmons, Tim Van Patten, Terence Winter
"Dexter" (Showtime)
Producers: Sara Colleton, John Goldwyn, Chip Johannessen, Robert Lloyd Lewis
"Game of Thrones" (HBO)
Producers: David Benioff, Frank Doelger, Mark Huffam, Carolyn Strauss, D.B. Weiss
"The Good Wife" (CBS)
Producers: Brooke Kennedy, Michelle King, Robert King, Ridley Scott, Tony Scott, David W. Zucker
"Mad Men" (AMC)
Producers: Jonathan Abrahams, Scott Hornbacher, Andre Jacquemetton, Maria Jacquemetton, Blake McCormick, Dwayne Shattuck, Dahvi Waller, Matthew Weiner
The Award for Outstanding Producer of Live Entertainment & Talk Television:"The Colbert Report" (Comedy Central)
Producers: Meredith Bennett, Stephen T. Colbert, Richard Dahm, Tanya Michnevich Bracco, Tom Purcell, Jon Stewart (*additional producers eligibility pending arbitration completion)
"The Ellen DeGeneres Show" (Syndicated)
Producers: Mary Connelly, Ellen DeGeneres, Melissa Geiger Schrift, Ed Glavin, Andy Lassner, Kevin A. Leman II, Jonathan Norman, Derek Westervelt
"Real Time with Bill Maher" (HBO)
Producers: Scott Carter, Sheila Griffiths, Marc Gurvitz, Dean Johnsen, Bill Maher, Billy Martin
"Saturday Night Live" (NBC)
Producers: Ken Aymong, Steve Higgins, Erik Kenward, Lorne Michaels, John Mulaney
"The 64th Annual Tony Awards" (CBS)
Producers: Ricky Kirshner, Glenn Weiss
The Award for Outstanding Producer of Competition Television:"The Amazing Race" (CBS)
Producers: Jerry Bruckheimer, Elise Doganieri, Jonathan Littman, Bertram van Munster, Mark Vertullo
"American Idol" (FOX)
Producers: Charles Boyd, Cecile Frot-Coutaz, Simon Fuller, Patrick Lynn, Nigel Lythgoe, Megan Michaels, Ken Warwick
"Dancing with the Stars" (ABC)
Producers: Ashley Edens Shaffer, Conrad Green, Joe Sungkur, Rob Wade
"Project Runway" (Lifetime)
Producers: Jane Cha Cutler, Desiree Gruber, Tim Gunn, Heidi Klum, Jonathan Murray, Sara Rea, Colleen Sands
"Top Chef" (Bravo)
Producers: Daniel Cutforth, Casey Kriley, Jane Lipsitz, Dan Murphy, Nan Strait
The Award for Outstanding Producer of Non-Fiction Television:
"30 for 30" (ESPN)
Producers: John Dahl, Connor Schell, Bill Simmons
"American Masters" (PBS)
Producers: Susan Lacy, Julie Sacks
"Anthony Bourdain: No Reservations" (Travel Channel)
Producers: Christopher Collins, Julie Lei, Lydia Tenaglia, Tom Vitale
"Deadliest Catch" (Discovery Channel)
Producers: Thom Beers, Jeff Conroy, John Gray, Sheila McCormack, Ethan Prochnik, Bill Pruitt, Matt Renner
"Undercover Boss" (CBS)
Producers: Chris Carlson, Susan Hoenig, Eli Holzman, Sandi Johnson, Stephen Lambert, Allison Schermerhorn