Demi Moore, Adam Brody, And Eric Roberts Join Porn Biopic 'Lovelace'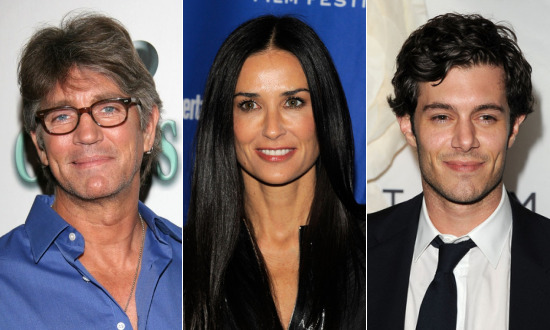 Matthew Wilder's Inferno was the Linda Lovelace biopic we heard about first, but it seems like Rob Epstein and Jeffrey Friedman's Lovelace is the one that's moving full speed right now. Amanda Seyfried and Peter Sarsgaard were cast as the titular porn star and her husband Chuck Traynor in early November, with Sharon Stone signing on to play Lovelace's mother just a couple of weeks later. Then last month, Wes Bentley, Juno Temple, Hank Azaria, Bobby Cannavale, Chris Noth, Robert Patrick, and James Franco all boarded the picture as well.
Now Demi Moore, Adam Brody, and Eric Roberts have become the latest to join the drama, which is based on Eric Danville's book The Complete Linda Lovelace. More details after the jump.
Deadline reports that Brody will play Lovelace's Deep Throat co-star Harry Reems, while Roberts will appear as lie detector expert Nat Laurendi, who was called upon to confirm some of Lovelace's stories from her autobiography. Moore, meanwhile, is set to play feminist icon Gloria Steinem, who was part of the anti-pornography movement along with Lovelace.
As previously reported, Bentley has been cast as Lovelace's second husband Larry Marchiano, Temple as Lovelace's best friend, Azaria as Deep Throat director Jerry Damiano, Cannavale and Noth as Deep Throat's financers, Patrick as Lovelace's father, and Franco in a cameo role as Hugh Hefner. Variety writes that one notable role remaining to be cast is that of Sammy Davis, Jr., one of Lovelace's lovers.
Shooting on Lovelace is currently underway in Los Angeles, with the cooperation of Lovelace's estate. No release date has been announced at this time.