Martin Scorsese "Considering The Possibility" Of 3D For 'Silence' And Frank Sinatra Biopic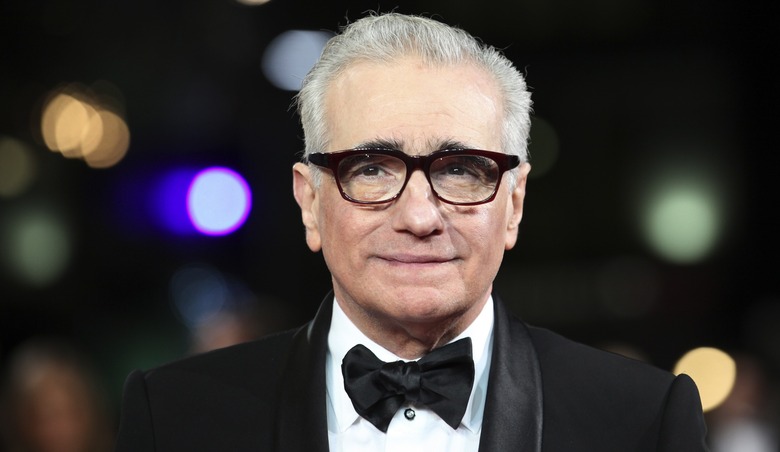 Hugo was Martin Scorsese's first foray into 3D, but given that that film was praised by many (myself included) as being among the best uses of 3D in recent years, it's not surprising that the filmmaker is thinking of deploying that tool again for his next couple of projects. In a recent interview, Scorsese revealed that he's "considering" 3D for a couple of upcoming projects — the Shusaku Endo adaptation Silence and his Frank Sinatra biopic. Of course, saying he's thinking about it isn't the same thing as confirming he'll do it, but it's an interesting possibility to think about as we look forward to his next steps. More after the jump.
I agree with Steven. I had always been interested in 3D, and I thought it made sense for "Hugo." Generally, whenever there's a new technological development, there's a corresponding sense of excitement. The same thing happened with the introduction of three-strip Technicolor and CinemaScope and Dolby. And then everyone remembers it's only a means, not an end. Real 3D is beautiful, but it's just one choice, one tool among many, and you only want to use it if it's the right tool.
That's exactly the kind of thinking that has me excited for his next films, whether or not he decides to go the 3D route. But if I'm being honest, I'd love to see what he could do by applying that technology to Silence, which revolves around Jesuit missionaries in 17th century Japan, or to his biopic of a musical legend. Hugo helped prove that 3D could be more than just a novelty, and I'm eager to see what Scorsese can do with it in a different type of story.
With the number of projects Scorsese has in the works, however, it may be some time before we see either of those stories in any number of dimensions. In addition to Silence and the Sinatra pic, there's also his thriller The Snowman, the allegedly Goodfellas-esque The Irishman, and the remake of The Gambler.