007 Website Re-Launches, Offers Behind The Scenes Video Of 'Skyfall'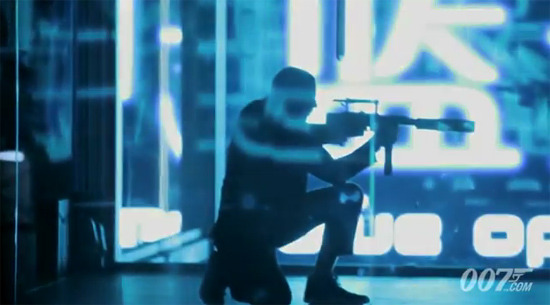 It's been a couple years since the last Bond film, Quantum of Solace, and quite a few since the last good one, Casino Royale. Between that and the fact that 2012 is the 50th anniversary of the Bond film series, expect to see quite a bit of hubbub about the new Bond movie, Skyfall, as this year goes on.
The first salvo comes from the newly re-launched 007.com, which opens its doors with a short video offering a behind the scenes look at Skyfall. Or, more properly, this looks like it offers a behind the scenes look at the creation of the credit sequence for Skyfall. Check that out below, and as a bonus get the tiny nugget of info that Ralph Fiennes offered about his new Bond character.
This is probably not actually spoilerish material, but for those who want to be in the dark, just skip to the comments now.
Speaking to the Sunday Mail (via ComingSoon) Ralph Fiennes reportedly said that all he is allowed to say about his Skyfall character is "I'm a government agent." That goes along with the reported storyline, in which M and Bond are threatened by something from M's past. We've been under the impression that part of that past will be a character played by Albert Finney, and it now seems as if Fiennes could be part of that aspect of the threat as well.
Skyfall is shooting now with Sam Mendes directing Daniel Craig, Javier Bardem, Ralph Fiennes, Judi Dench, Albert Finney, Berenice Malohe and Naomie Harris as the primary cast. Release is set in Europe for October 26th, 2012, with the film hitting the US on November 9th.