Paramount Will Definitely Make A Fourth 'Paranormal Activity'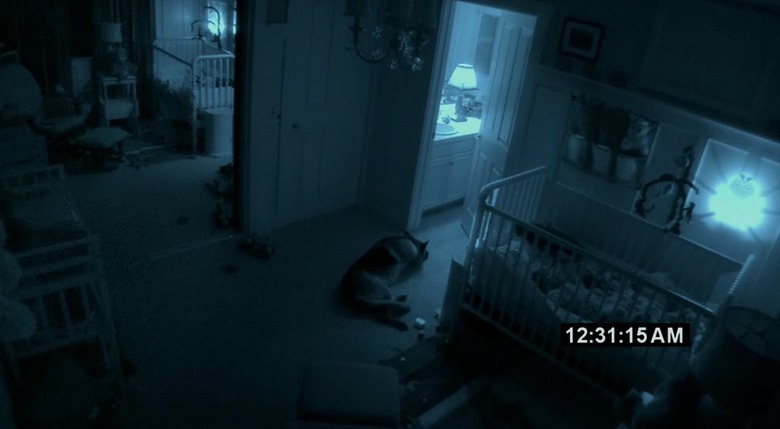 Here's something that won't be any surprise at all: Paramount is going to continue the mega-successful Paranormal Activity series. 'Mega-success' is relatively easy to achieve with these films, given that even the most expensive one came in well under the average small drama budget, and went on to earn more than $200m across the world.
We don't have any details on the creative team yet (the guys behind Catfish, Henry Joost and Ariel Schulman, made the third) but with the studio likely hoping to have a fourth film ready for an October release, we'll probably get that info soon.
Here's what a Paramount press release has to say:
In 2012, Paramount's release slate highlights include "World War Z," a zombie thriller starring Brad Pitt and directed by Marc Forster, "G.I. Joe: Retaliation," the next installment in the global franchise starring Dwayne "The Rock" Johnson and Channing Tatum, a new chapter in the "Paranormal Activity" franchise, and "The Dictator," starring Sacha Baron Cohen and directed by Larry Charles, the team behind "Borat."
So, simple confirmation that the series is going forward, but for fans that's probably enough. Or have you already had enough of the series? [STYD]