Dave's Top 10 Movies Of 2011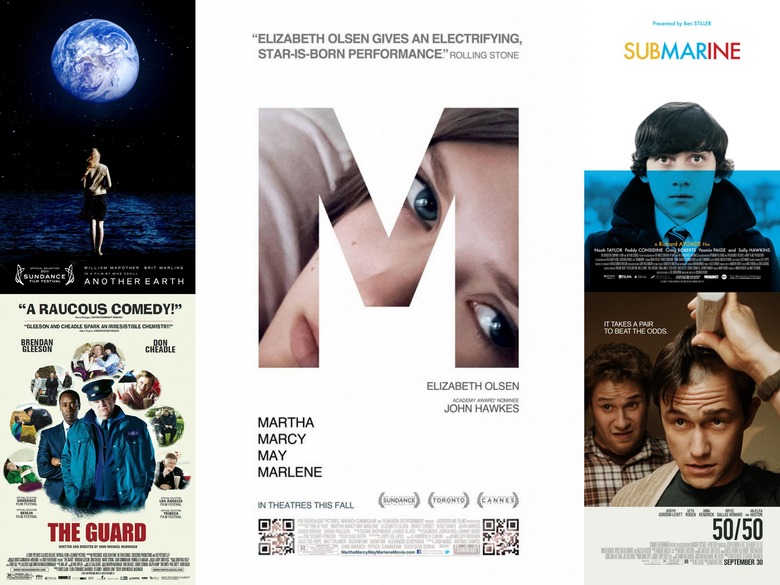 End-of-year list-making is typically a daunting, tricky, and arbitrary task. At its best, it's a way to express ideas and share interesting finds. At its worst, it's a shouting match about WHY DIDN'T YOU PICK THE EXACT FILMS I LIKE?
In 2011, I probably saw around 70-80 new release films in theaters. I'm certain that these films are different than the ones you saw and I'm equally certain that I missed a ton of great titles. Nonetheless, after the jump, you'll find my 10 favorite films of 2011. I hope you'll take it as the beginning of a conversation, as opposed to the end. And if I chose a film that you didn't, then all the better! I look forward to reading your picks in the comments below.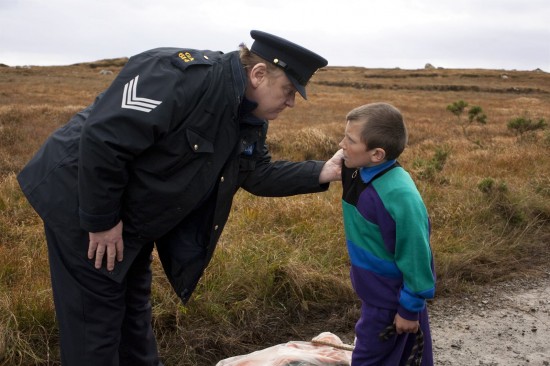 10. The Guard
It's been almost a year since I first saw The Guard at Sundance, but Brendan Gleeson's hilarious and deadpan performance as a gruff, boorish Irish policeman still stays with me. Writer/director John Michael McDonagh has created a fun buddy-cop comedy with a central character who manages to walk the thin line between compelling and unlikable, between genius and insane. As his partner-in-crime, played by Don Cheadle, says to Gleeson at one point in the film: "I can't tell if you're really motherf***ing dumb, or really motherf***ing smart." But the audience can tell, right from this film's opening scenes, that this is a man who's stupid like a fox. Watching the other characters realize this is the film's true delight.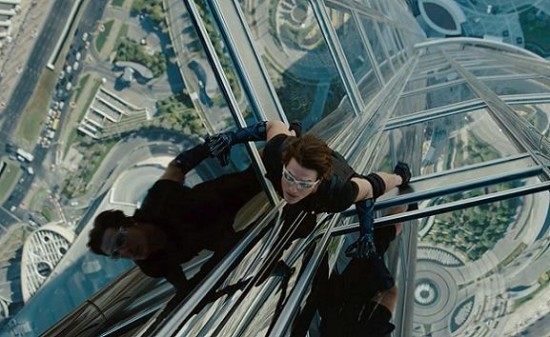 9. Mission: Impossible – Ghost Protocol (Review)In a recent interview, director Brad Bird discussed how he approached his first live action film, saying, "I would never claim my skill set is unique in all the world, but when you come from animation, you have to know how to represent things visually. If you have a thought, you don't have to just talk about it, you can sit down and draw what you have in mind...." Sure, Mission: Impossible – Ghost Protocol is one of the best action films of the year, and it's probably the best Mission: Impossible of the entire film series. But what I think the film doesn't get enough credit for is how meticulously it is put together. No shot is wasted as the film attempts to convey how its crazy gadgets function, how its detailed set pieces are laid out, and perhaps most significantly, how its team works together (or doesn't). This film was a blast to watch, but one where you could also admire the craftsmanship behind it. I, for one, can't wait to see what Bird does next.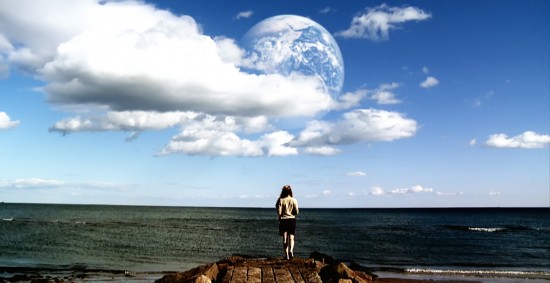 8. Another Earth
There are films that you forget about the instant you leave the theater, and there are films that stay with you, gnawing at you slowly for weeks and months afterwards. This film was one of the latter. Director Mike Cahill's feature directorial debut contains a moving performance by actress Brit Marling (also a writer and producer here), who manages to capture the tortured inner life of a woman whose life has been ripped apart by a single mistake. Another Earth poses the following question: if you could meet a different version of yourself (one from "another Earth"), what would you say to him/her? The film's final shot asks more questions than it answers, but it threw me into a mood of contemplation that I still haven't entirely emerged from.
7. Drive (Review)Drive didn't perform too well at the box office this year, and I imagine that's because it's a film in search of a target audience. There's not enough action in it to be a crowd-pleasing blockbuster, and an ultraviolent Ryan Gosling probably wasn't a great draw for the ladies either. But for lovers of indie/arthouse fare (and probably readers of this site), Nicholas Winding Refn's film is a dream in more ways than one. The film's soundtrack and beautiful cinematography evoke a nightscape that's both enchanting and bleak, while Gosling's performance as a skilled driver (and maybe more?) trying to get away from his past is subtle, but compelling. In an age where the body count in films rises ever higher, the sparse violence here still manages some visceral shocks, a testament to Refn's skills.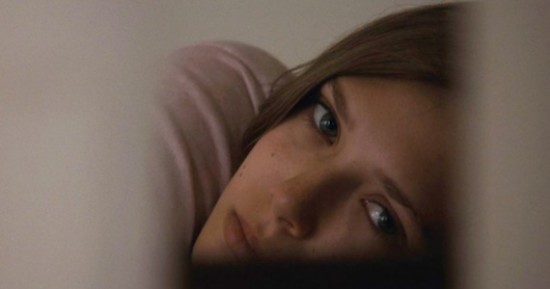 6. Martha Marcy May Marlene (Review)
Watching Martha Marcy May Marlene was the most uncomfortable time I had in a theater this year. Sean Durkin's discomfiting directorial debut about a woman trying to escape from a John-Hawkes-led cult evokes paranoia so effectively that I was physically agitated by it. Elizabeth Olsen's star-making performance is a wonder to behold, and her inability to re-integrate into her family or into society is frighteningly plausible.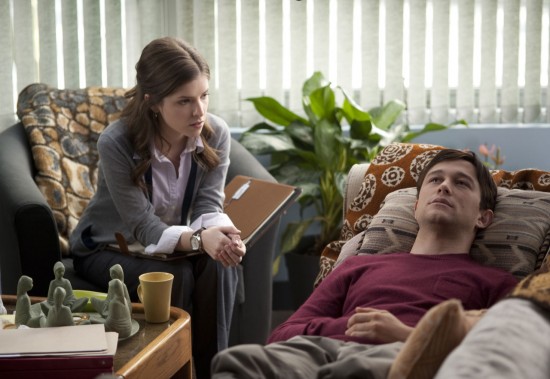 5. 50/50 (Review)Joseph Gordon-Levitt turns in a great performance as 50/50's protagonist Adam, allowing us to experience the panoply of emotions that come from battling cancer in one's 20s. But the film's greatest asset is its script, which comes from screenwriter Will Reiser. If it feels authentic, that's probably because Reiser loosely based the film off his real-life struggle with cancer. 50/50 has some big, relatable human emotions in it, but it also masterfully captures the excruciatingly mundane: the awkward conversations parties, the challenges of sexual intimacy, the difficulty of interacting with family. After all is said and done, after Adam has stared death in the face, we find that the only things that really matter for him are friends, family, and love. Not a bad lesson for all of us.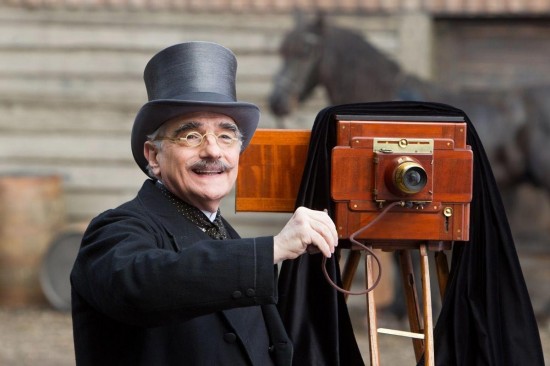 4. Hugo (Review)Martin Scorsese's Hugo is a love letter to film and a tribute to the power of perseverance. The film's star, Asa Butterfield, deftly navigates a whole swath of emotions and makes us root for a child who is desperately trying to find his place in this world. That Scorsese chose to shoot the film, gorgeously, in 3D is proof that while he's a director who can celebrate the past, he can also look boldly towards the future.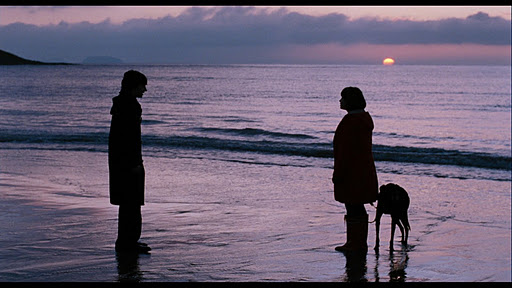 3. Submarine (Review)Richard Ayoade's directorial debut has quirk to spare, but underneath it all lies a sweet coming-of-age story. Oliver Tate (Craig Roberts) may not be the most likable teen, but he's relatable in ways that are embarrassing and unexpected. His frequent deer-in-the-headlights-like demeanor (evident in the film's poster) points to a fundamental truth: growing up can be a harrowing, confusing, exhilarating experience. A film like Submarine helps us to acknowledge this, and get a good laugh in the meantime.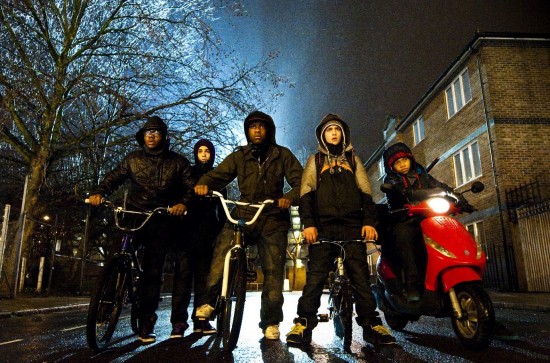 2. Attack the Block
Writer/director Joe Cornish probably understands that it's easy to have the audience rooting for your protagonists from the start; it's much more difficult to start by portraying your protagonists as thugs, and then bring the audience over to their side. Yet the latter is exactly what Cornish attempts, successfully. Attack the Block will thrill you and make you laugh, but the film ultimately hinges on the talents of its young cast, with much demanded from the film's lead, Moses (John Boyega). Thankfully, he's up to the challenge, infusing this fun ride with a healthy dose of pathos. This low-budget alien invasion action comedy felt like it came out of nowhere when it landed in theaters this past summer, then vanished shortly afterwards. Thankfully, now out on DVD/Blu-Ray and VOD, no one will have to miss it.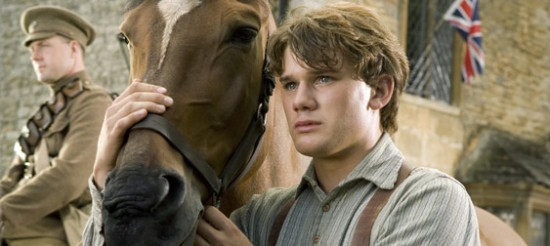 1. War Horse
I believe it was film critic Eric Kohn who tweeted something along the lines of "When it comes to Spielberg porn, there's nothing quite like the real thing." And indeed, while War Horse does not contain any nudity or sex, it does at times feel so overly and overtly sentimental as to be pornographic. The film, which chronicles a horse's interactions with various people during World War I, plays into all of Spielberg's best and worst tendencies by allowing him to show each character at his/her most melodramatic. The result is a film that feels blatantly manipulative and a bit over-the-top. For me, however, each crucial moment was so perfectly calibrated, so well-shot, so spectacularly timed, framed, and composed that I could not help but be taken in by this film. Your mileage may vary.