Bad Robot Releases Action Movie FX App For iPhone And iPad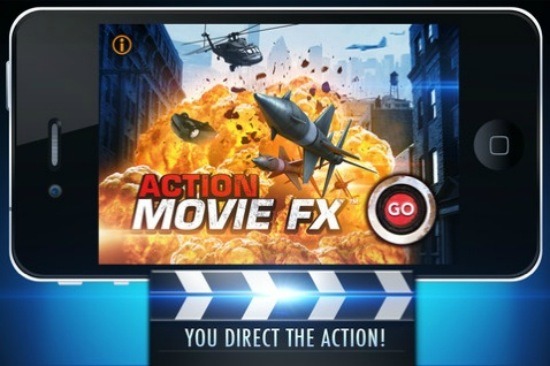 Thanks to Bad Robot, iPhone and iPad users can now insert themselves into a high-end action special effect. The company behind Lost, Alias, Mission: Impossible – Ghost Protocol and Super 8 has just released a cool, free iPhone app called Action Movie FX that allows users to shoot a short scene on your phone or tablet and then layer in a big explosion, attack or crash just like in a movie. Read more and watch all the effects in action after the jump.
The app, which you can download here, is currently free and comes with two preloaded effects: Missile Attack and Car Smash. For $0.99 you can then download extra effects such as Chopper Down, Tornado, Air Strike and Fire Fight. Watch all of them in action below.
Mashable has a good review of the app which basically says it's fun but you need to keep the videos short and sweet. It's also best to have someone else shoot the video and hold the device very steady. Even so, for free, it's fun to throw someone for a loop with one of these effects. Plus, they actually look pretty good for the price and if you time it just right.
According to the iTunes page, there will be more effects added in the future and the App works on iPhone 3GS, 4 and 4S, iPad 2 and 4th generation iPod Touches.
If you film any good effects with Action Movie FX, put them in the comments below. What do you think of this app?