'Richard Garriott: Man On A Mission' Trailer: Video Game Godfather Goes To Space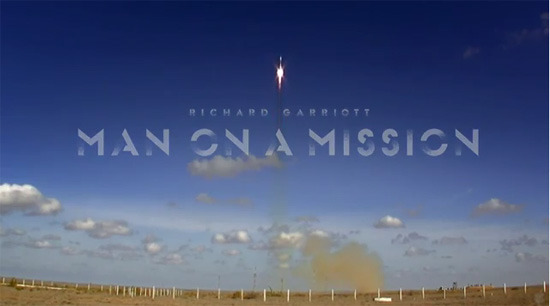 For years, most people who knew Richard Garriott knew him by his game industry alter-ego: Lord British. Under that name, Garriott made some of the best games in the early days of the hobby. His early effort Akalabeth: World of Doom paved the way for his Ultima series, a collection of games that still influences role-playing game development today. Garriott coined the term Massively Multiplayer Online Role-Playing Game as he developed Ultima Online, and in doing so helped shape the future of the game industry.
But there's more to Garriott than gaming. He is the son of astronaut Owen K. Garriott, who took part in Skylab 3 and Space Shuttle missions. Richard Garriott wanted to be the first private citizen to go to space and nearly made it, until the dot-com bubble broke and devastated his finances. But he made it to space in 2008.
A documentary about his effort to escape Earth, called Richard Garriott: Man on a Mission, premiered at SXSW way back in 2010, where it won the Audience Award for Best Documentary Feature. It is finally getting a limited release this weekend. Check out the trailer below.
Apple has the HD trailer.
Firmly ensconced in the geeky pantheon of computer legends since high school, Richard Garriott can afford to pursue his dreams – even the wildly improbable ones. For instance, following in his astronaut father's footsteps. NASA won't take you because of bad eyes? No problem! Pioneer your own private space industry and buy a $30 million seat on a Russian Soyuz. Richly funny and invigorating, Man on a Mission tags along with Richard on his years-long quest to be the second Garriott into space. And maybe come back.