Dan Aykroyd Joins Political Comedy 'Dog Fight'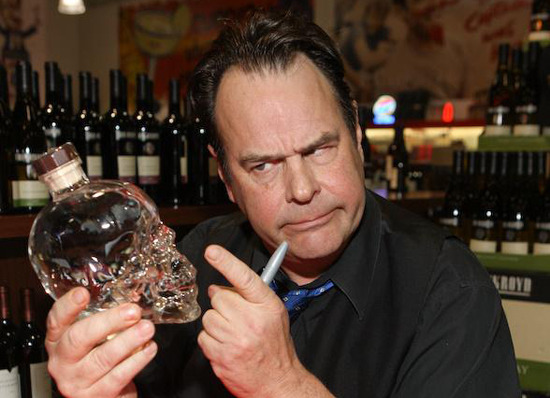 Here's something that will keep Dan Aykroyd from beating his giant Ghostbusters 3 drum for a minute: the comic actor and enthusiastic vodka pitchman has a small role in the political comedy Dog Fight, alongside Will Ferrell and Zach Galifianakis.
The film, shooting now under the direction of Jay Roach (Austin Powers, Meet the Parents) is a political satire that features Ferrell and Galifianakis as rival South Carolina politicians with an eye on the White House. The movie is going to be timed pretty well, hitting as it will just as the 2012 Presidential campaign is in its final stages. That'll be in the zone where politics is on everyone's mind, but the wild early stages of the Republican primaries will be long done. The question will be: can Dog Fight hope to be as unexpectedly weird and comic as the runup to those primaries has been?
It seems like Aykroyd is a late addition to the cast, leading us to think that he's playing a pretty small role. But sometimes people just go unreported when added to a cast, and word that they're playing a part only comes out when the movie is on location and they're spotted around with everyone else, so it's possible that Aykroyd has a more prominent role than we might first assume.
Dog Fight also features Jason Sudeikis, John Lithgow, Dylan McDermott, Brian Cox, Josh Lawson, Gary Grubbs and P.J Byrne. It has an August 2012 release date. [Moviehole]