'John Carter' Concept Art Reveals More Of Andrew Stanton's Mars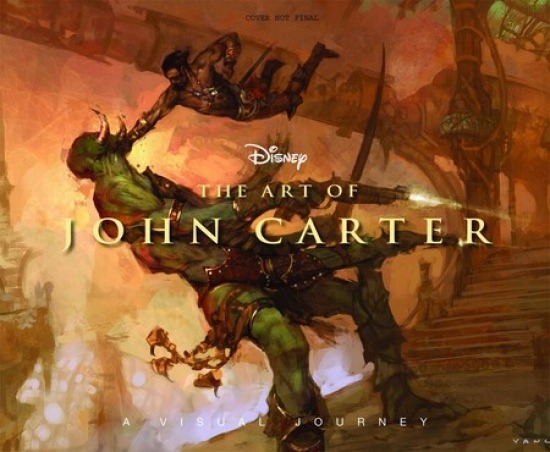 We may receive a commission on purchases made from links.
Walt Disney Pictures has announced the upcoming publication of The Art of John Carter: A Visual Journey (preorder on Amazon). Disney Editions has released a series of concept art illustrations from the book hidden within a web game, which give us a more expansive look at Andrew Stanton's version of Mars.
Thanks to Barsoomia for uncovering the images:
The Art of John Carter: A Visual Journey is being published in hardcover on February 8th 2012, 160 pages in length in full color.
Renowned Oscar-winning director Andrew Stanton (Pixar's Wall-E, Finding Nemo) takes us – along with the earthman known as John Carter – on a visual voyage through the world of Edgar Rice Burroughs' Barsoom. The Art of John Carter: A Visual Journey provides an exclusive look at the art and origins of the stunning visuals from the upcoming Walt Disney Studio film, John Carter of Mars, revealing the movie magic from behind-the-scenes, and what it took to bring this century-old tale to life!