VOTD: Kees Van Dijkhuizen's Cinema 2011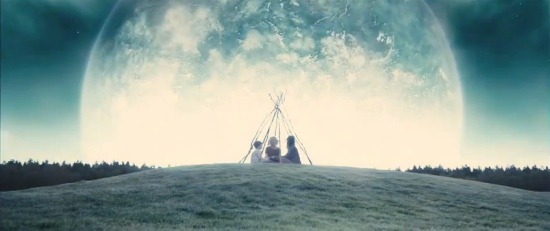 One of the "best of the year" videos we've featured over past years is created by editor Kees van Dijkhuizen (see the videos for 2008, 2009 and 2010). So now that 2011 is coming to a close, Kees  has released Cinema 2011. Here are some words from the editor:
A mix of laughs, kisses, fights, tears and everything in between. Here's what brought us together this year. God, I love cinema. Each year I'm reminded of the sheer force a couple of frames can hold, and it's something only found in film. It seems to just fly by, and if you don't pay attention, you might miss it all. A gorgeous masterpiece about one family coping with the end of the world, the portrait of a young man diagnosed with cancer, the end of a ten-year adventure that reached millions, a cynical writer discovering the magic of Paris... No matter how you look at it, 2011 had something to offer for everyone.
After Cinema 2008, 2009 and 2010, I decided to take a new approach. Artists like Gen and Matt have explored new terrain of the end-of-the-year montage and the urge to keep Cinema's identity intact became bigger than ever. After experimenting with a more personal vision last year, I decided to focus more on the year itsself rather than my vision on it. The Cinema series has a special place for me because bringing so many films together makes it so very clear why we want to spend hours and hours in a dark room filled with strangers. As always, thanks a million to my wonderful subscribers and viewers, everyone who I've had the joy of sharing my passion with and everyone else who've made my YouTube career such a wonderful success. This one's for you.
Kees van Dijkhuizen's Cinema 2011 is almost seven minutes in length. Watch it now embedded after the jump.
Want to know what that one movie was? Check out a (insanely detailed) list over here.