'Prometheus' Trailer - Short On Plot, Heavy On Atmosphere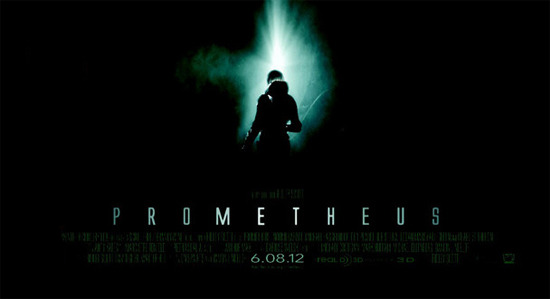 We've seen the poster, the set photos, the hi-res stills, and no fewer than three separate trailers for the trailer — and now, at long last, the first trailer for Ridley Scott's Prometheus has arrived. Starring Noomi Rapace, Michael Fassbender, Charlize Theron, Idris Elba, the sci-fi horror film serves as a kind of prequel to 1979's Alien, though the filmmakers and cast have been careful to emphasize that it works as a standalone film as well.
And indeed, while fans of the series will undoubtedly be thrilled to see the nods to previous installments, there's enough good stuff here to interest even those who haven't thought about the franchise in fifteen years. Watch the trailer after the jump.
The one-minute teaser doesn't offer too much in the way of details about the plotline or who the characters are, but it does a hell of a job setting up an eerie, forboding atmosphere. Plenty of sci-fi/horror flicks have come and gone since the last time Scott visited this world, but this trailer serves as a good reminder that this is how it's done.
Directed by Scott from a script by Damon Lindelof and Jon Spaihts, Prometheus stars Sean Harris, Kate Dickie, Rafe Spall, Logan Marshall-Green, Guy Pearce, and Patrick Wilson along with Rapace, Fassbender, Theron, and Elba. The film will hit theaters June 8, 2012.
Synopsis:
Ridley Scott, director of "Alien" and "Blade Runner," returns to the genre he helped define. With PROMETHEUS, he creates a groundbreaking mythology, in which a team of explorers discover a clue to the origins of mankind on Earth, leading them on a thrilling journey to the darkest corners of the universe. There, they must fight a terrifying battle to save the future of the human race.
Discuss: What did you think? Does it live up to the hype?