See The Final 'Prometheus' Trailer Tease, And A New Photo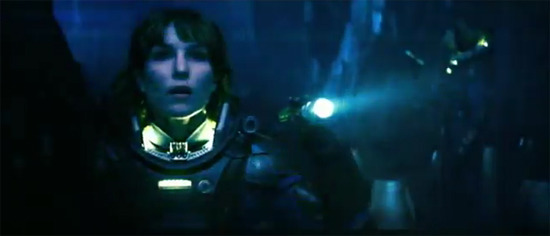 Fox is pushing this a little far at this point, but with the release of the third tease for the trailer for Ridley Scott's Prometheus, we at least get many glimpses of behind the scenes footage. The two teases we've seen so far got us ready for the trailer release, which is scheduled for tomorrow, but we'll take the third, just because things are slowing down as we approach Christmas.
As a bonus, we've also got a new still image from the movie. If you've been hungry to see Michael Fassbender wielding a flashlight, this is the one for you.
Apple has the clip in HD.
The still image comes via Empire. Click to enlarge.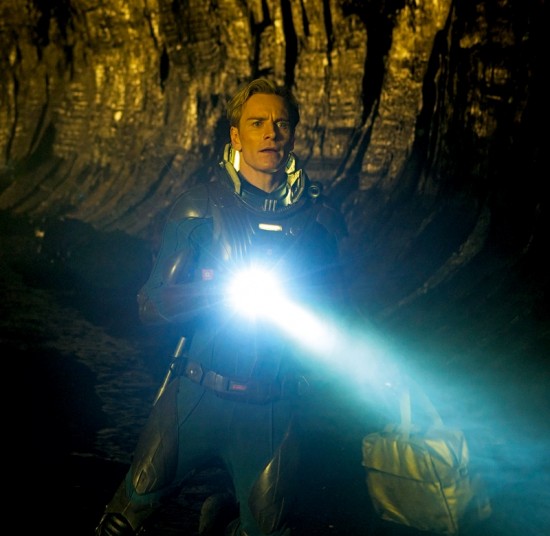 Prometheus is directed by Ridley Scott, written by Damon Lindelof and Jon Spaihts and stars Noomi Rapace, Michael Fassbender, Charlize Theron, Idris Elba, Sean Harris, Kate Dickie, Rafe Spall, Logan Marshall-Green, Guy Pearce, and Patrick Wilson. It will hit theaters on June 8, 2012.
Ridley Scott, director of "Alien" and "Blade Runner," returns to the genre he helped define. With PROMETHEUS, he creates a groundbreaking mythology, in which a team of explorers discover a clue to the origins of mankind on Earth, leading them on a thrilling journey to the darkest corners of the universe. There, they must fight a terrifying battle to save the future of the human race.