Download The First 9 Episodes Of 'Pan Am' For Free On iTunes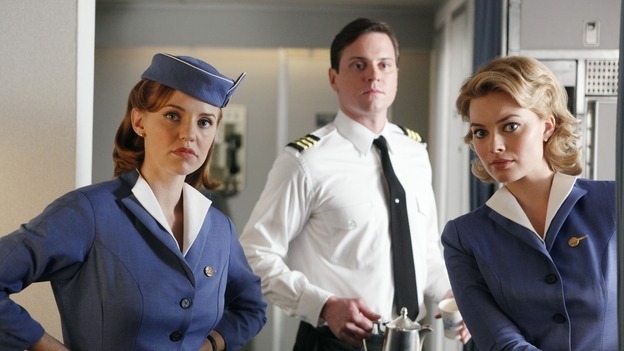 Briefly: After star Karine Vanasse sparked Pan Am cancellation rumors on her Twitter this month, ABC announced that the freshman drama had most definitely not been axed, and now they're trying their best to keep it that way. In an effort to generate heat for the show's return next month, the network is offering the first nine episodes of the first season for free on iTunes (click here to launch the application) now through January 5. Oh, like you have anything better to do over winter vacation.
The '60s airline soap got off to a strong start when it premiered this fall, but has been struggling since then. ABC has yet to make a decision on a potential second season, and has said that it won't make the call until May.
Pan Am is scheduled to return for five more episodes starting January 8, after going on hiatus earlier this month. Once the 14-episode season concludes in February, the series will be replaced in its Sunday evening timeslot by midseason dramedy GCB, which premieres March 4.