'Star Trek' Sequel Will Be Shot On Film And Converted To 3D, Will Not Feature Any Original Series Cast Members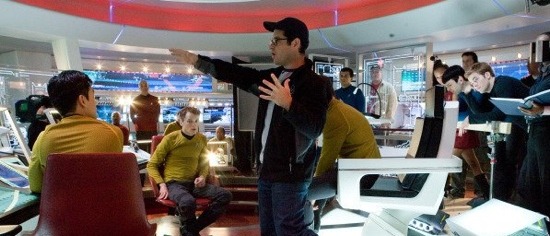 J.J. Abrams is a producer on Mission: Impossible, and as the new film in that franchise hits theaters he's been out doing the standard promo push. Some questions are naturally being lobbed his way about the sequel to his 2009 Star Trek revival. The new Trek film should shoot early next year and has been adding cast members as rumors swirl about who the villain will be, and what actor might play the role.
We don't have any new info on that side of things, but Abrams is talking about some other aspects of the movie. One is that he'll shoot the movie on film and post-convert to 3D, and another report says that there won't be any more appearances from classic Star Trek cast members.
Speaking to MTV, Abrams said the film will be a 3D post-conversion:
We're shooting on film, 2-D, and then we'll do a good high-end conversion like the 'Harry Potter' movie and all that. Luckily, with our release date now we have the months needed to do it right because if you rush it, it never looks good.... We were talking about [shooting in IMAX] and I would love to do it. IMAX is my favorite format; I'm a huge fan.
The IMAX angle was the first thing I thought about when reading that he wants to shoot on film; some Mission: Impossible-style action scenes shot in IMAX would be a great bonus in the new Trek. I'm less wild about the idea of post-converted 3D, however; if the film is going to be released in that format I'd much rather see it shot natively in 3D.
The report about classic cast members being out of the running for inclusion in the sequel is less directly sourced. That comes from Roger Friedman, who quotes "sources close the next film" saying that no original Star Trek cast member has been invited to participate in the sequel.
That could change, but at this point moving forward seems like a good idea. Leonard Nimoy's Spock was a good way to link the new films to the old, but with that connection established, appearances from other classic cast members might be more distracting than anything else. (There's always the possibility that cast members from later Trek shows could show up, but I wouldn't expect that, either.)
We'll probably have a much better idea how that casting has (or hasn't) gone by the time the film opens on May 17, 2013. Not even J.J. Abrams can keep all of Trek's secrets until then.