Superhero Bits: The Avengers, Wolverine, Dark Knight, Civil War, Amazing Spider-Man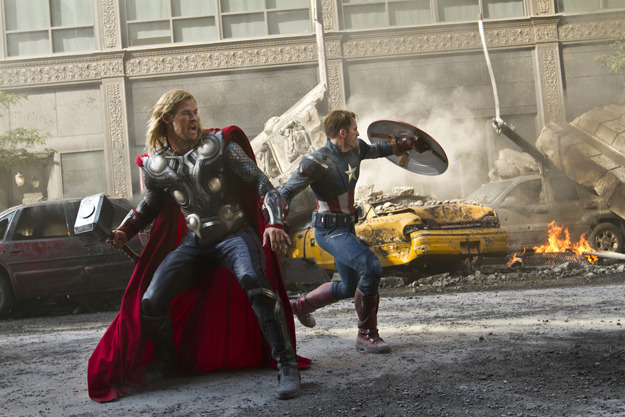 Want to see a few new stills from The Avengers? How long has Marvel wanted to work with Joss Whedon? Are you looking for detailed breakdowns of The Dark Knight Rises trailer? When will the X-Men Origins: Wolverine pirate get out of prison? Where can you buy a Dark Knight inspired motorcycle outfit? Which famous Marvel comic book storyline is getting a prose adaptation and what's the latest on The Amazing Spider-Man and Batman: Arkham City video games? Read about all of this and more in today's Superhero Bits.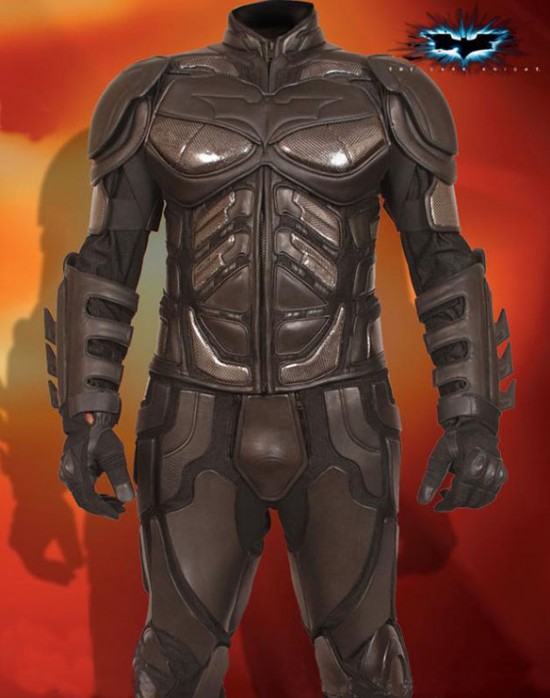 For the Batman fan who has everything, including a motorcycle, UD Replicas offers this Dark Knight inspired motorcycle suit. You can buy it all as one or as individual parts. Thanks to Geek Alerts.
Movieline breaks down The Dark Knight Rises trailer by the numbers.

Marvel has a sale on full seasons of their animated shows on iTunes.
Thirty-nine songs are eligible for the Best Original Song Oscar and, one of them is from a superhero movie. Star-Spangled Man from Captain America: The First Avenger.
Kevin Feige told FilmInk (via Comic Book Movie) that he'd wanted to work with Joss Whedon since 2001:
I had meetings with Joss Whedon in 2001 to direct Iron Man, back when the project was with another studio. That's how long ago we've been fans of Joss, and how we believe in what he could do behind the camera of a big movie. We have a lot of characters, but it's not too much. It's the exact right amount to tell the original story of the formation of The Avengers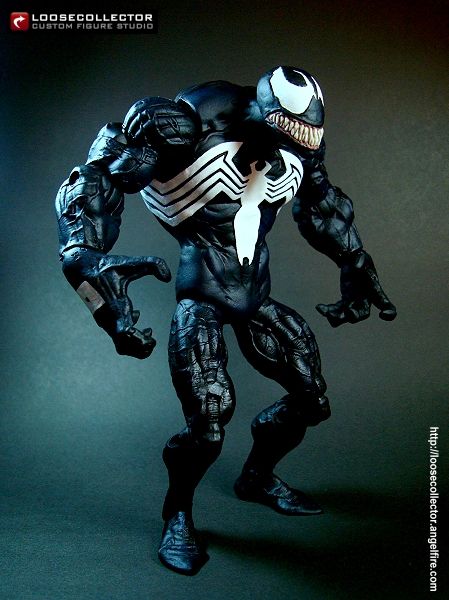 This is not a real toy. It's a custom by Loose Collector (via Toycutter) of Venom. Really impressive.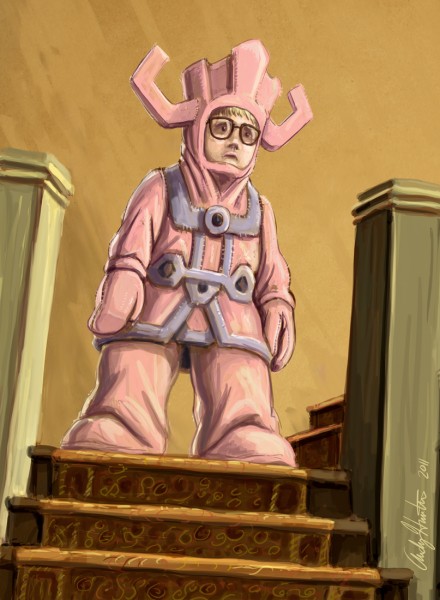 Just because I love them so much, here's another photo combining Marvel and A Christmas Story from Draw2D2, which I mentioned yesterday.
Joss Whedon was a guest on the Making It with Riki Lindhome podcast (via CBM) and spoke at length about his work on The Avengers:
I can't do 'no sleep' but as soon as I took Avengers I stopped sleeping. The whole time we were filming I was getting between four and six hours and that's not enough for me. I was a crabby mother [frick]er. I was in a bad mood for seven months. It was a 93 day shoot. I made a lot of movie.
Due to the amount of graphics and images included in Superhero Bits, we have to split this post over TWO pages. Click the link above to continue to the second page of Superhero Bits.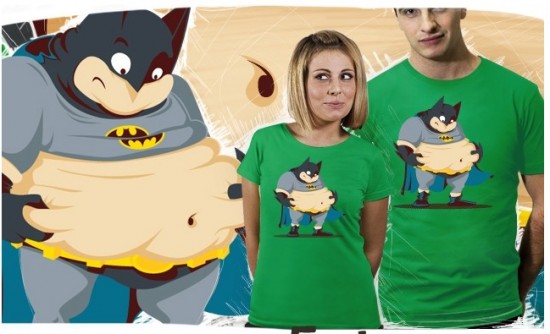 We missed this shirt that went up yesterday on loviu.com but there are a few left. Fatman. Obviously.
The super popular Marvel comic series Civil War is being adapted into a novel. Thanks to Comic Book Movie.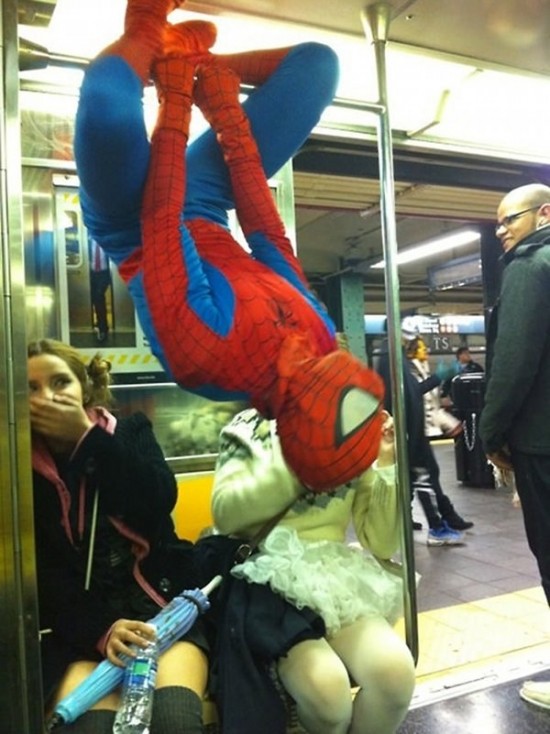 There's cosplay and then there's commuting. Spider-Man takes the subway in this photo from 9GAG (via Fashionably Geek).
Another cool custom, this is a Captain America and Red Skull Bic Buddy by Zam at ToyCutter.
Don't pirate movies. You might end up in prison. X-Men Origins: Wolverine pirate Gilberto Sanchez will serve a year according to Deadline.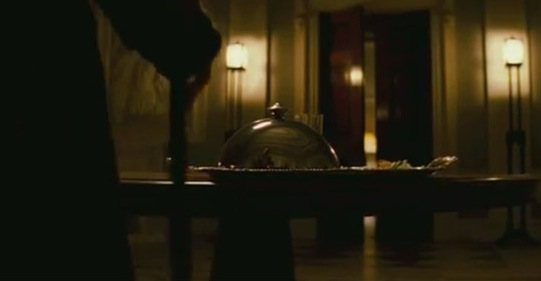 Total Film has another breakdown of The Dark Knight Rises trailer, this one as a slideshow.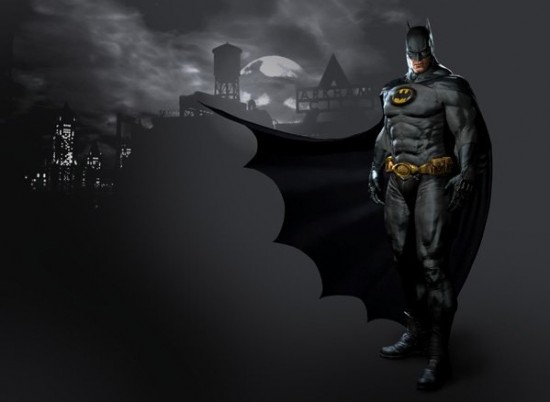 This new Batman: Arkham City skin, Batman Inc., is available as a free download now. Plus there's a code so you can use any skin during story mode, all at Comic Book Movie.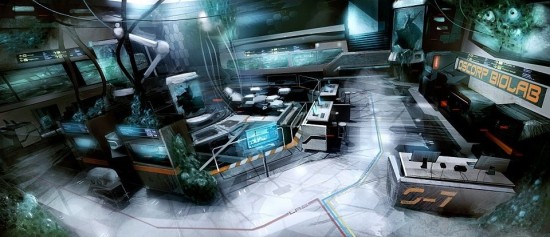 Some new concept art from The Amazing Spider-Man video game has popped online. Here's Oscorp. There's more on their Facebook page.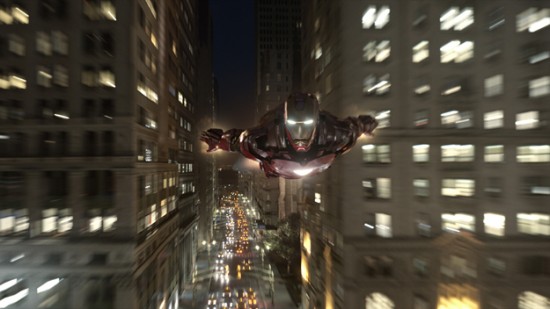 Finally, here's the other new still from The Avengers. Iron Man flying through the city. Thanks to Superhero Hype.