Steven Zaillian Wants To Direct The Remake Of 'Timecrimes'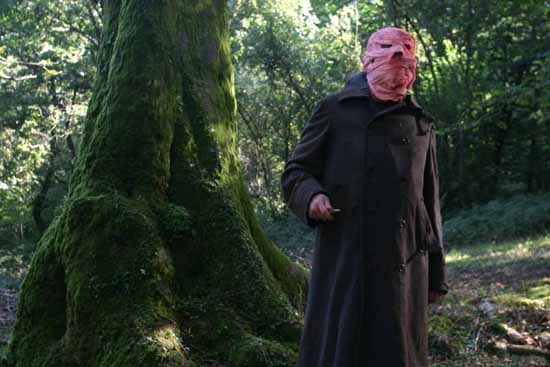 It doesn't feel like the last time we reported on a US remake of TimeCrimes was almost a year ago. But it was back in January that Steven Zaillian was reported as the screenwriter responsible for the roadmap for the remake of Nacho Vigalondo's fan-favorite time-travel thriller.
He was working from a previous draft from Tim Sexton, and Zaillian was producing as well. Rumors that David Cronenberg might direct had been scuttled, and at the time we didn't know who might direct the remake. Now, while doing the press rounds for The Girl With the Dragon Tattoo, which Zaillian wrote, he says that he'd like to direct the TimeCrimes remake.
Speaking to ComingSoon, Zaillian said,
[Timecrimes is] something I might direct but I don't know. We have to cast it, but it's a tricky one, because I want to make it really low budget. I don't want to do a really big budgeted film for that. I think part of its appeal is that it's kind of a low budget thriller, but it's even hard to get that made without a major actor, so the trick is to find the right actor that doesn't suddenly push the budget up into the 20s or 30s.
I'd like to make it for 10 million bucks. You look at it and it's one of the rare opportunities where you have four characters, two locations, why do you need to spend $40 million dollars? This is a gift, this is a story that you wouldn't want to tell any differently, and it happens to be an economical way to go.
I know there is a fan contingent that isn't happy about the idea of a remake, but that quote gives me hope that he's trying to approach the movie in a way that will keep the story intact. But if the remake is going to be that faithful, then why bother right? We can go around and around with that set of questions forever.
Zaillian's last directorial effort was the 2006 version of All the President's Men, but before that his last movie was A Civil Action, in 1998. In between he followed his Schindler's List writing success with scripts for Hannibal, Gangs of New York, American Gangster and more.